Complete Guide to Disney Dining Plans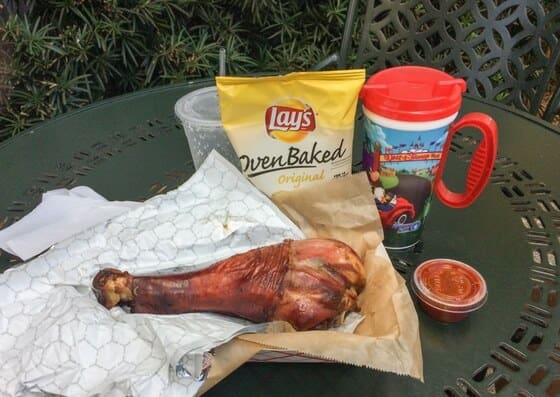 I absolutely ♥LOVE♥  Disney's Dining Plan options!!!
We purchased the Quick Service Disney Dining Plan on our April 2016 Disney World trip and the Table Service Dining on our December Visit to Disney….I will forever purchase one of these plans!! 
It's paid for before you arrive…all the meals and snacks are linked to your magic band…and you can make amazing dining reservations up to 180 days before your arrival date!
It's awesome!
When we purchased the Table Service Dining Plan(also known as Plus Dining or Traditional Dining Plan) for our December trip and it was ridiculous how much food we ate, and were able to bring back home with us!!
This post contains affiliate links, which means I receive a small commission if you make a purchase using these links. It is no additional cost to you and I cross my heart I only recommend products/deals that will help you get the most out of your travel experience.
Complete Guide to Disney Dining Plans:
2017 Disney Dining Plans. Valid for Arrivals 1/1-12/31 2017
How Does it Work??
The number of meals and snacks per day are based on the number of people in your party and how many nights you will be staying at the Disney Resort.
For example:
4 nights for 1 person on the Quick Service Dining Plan=
(8) Quick Service Meals

(8) Snacks
Total
>>You must add the Disney Dining Plan of your choice to your Magic Your Way Package.
>>All credits go into effect at Check In on your Arrival Day, and expire at midnight on your Departure Date. 
Wanna use them all in one day??…do it!!
It's completely up to you how you want to use them.
>>Just show your Magic Band when purchasing a meal or snack, the cashier will scan your band and give you a receipt showing the remaining credits you have available! It's that easy!
Dining Plan Options:  (These options are per person, per day.)
Quick Service Dining Plan- Typically a walk-up location. 
(2) Snack

(1) Rapid Fill Refillable Mug
Plus Dining Plan-        
(1) Table Service Meal

(1) Quick Service Meal

(2) Snack

(1) Rapid Fill Refillable Mug
Deluxe Dining Plan- 
(3) Meal Credits: Table Service or Quick Service

(2) Snacks
Dining Package Prices vary year to year.
The official Disney Dining Price Page is available by clicking here.
What's

Included

at Each Meal??
Breakfast- (1) Entrée or Buffet and (1) Non Alcoholic Beverage
Lunch&Dinner- (1) Entrée or Buffet, (1) Non Alcoholic Beverage and (1) Dessert
What is

Not

Included??
Alcoholic Beverages

Gratuities

 

Souvenir Cups
What is Each Credit Approximately Worth??
But don't pick your meals just based on this.
One meal may be $8.99 and another may be $24.99. Pick the restaurant experience you want…it will all even out. 
Additional Disney Dining Plan Tips:
>A meal credit can be exchanged for 3 snack credits however you can't split them up.
They would have to all be redeemed at one location of your choice. Goofy's Candy Co. at Disney Springs is a perfect location for this option!
>Dining reservations can be made up to 180 days in advance.
If you want to eat at Signature Dining or a popular place like Be Our Guest then you should definitely make reservations as soon as they become available!
>A meal credit can be shared. Yes, even table service.
My mom and I shared meals and snacks our entire trip and ended up with several meal and snack credits left over at the end of our trip. We redeemed them for snacks that made great souvenirs!
>You can substitute your beverage  for a snack credit.
>Track your credits at the bottom of your receipt or ask any cashier to scan your magic band and they will print you a copy of your remaining credits!
>Your Rapid Fill Refillable Mug can not be filled at refill stations in the parks, but can be filled at water fountains in the park…and Disney quick service stands will give a free small cup of ice water if you ask for it.
>There are snack options everywhere!! Even resort gift shops have them!
I highly recommend purchasing one of the Disney Dining Plans…. and making your vacation a little more stress free!!
Have you used the Disney Dining Plans before? Let us know what you think about it in the comments below!
Enjoy Your Magical Adventure!!!

Beauty and the Beast (2017) (Plus Bonus Features)
Related Articles