10 Must-Have Flight Essentials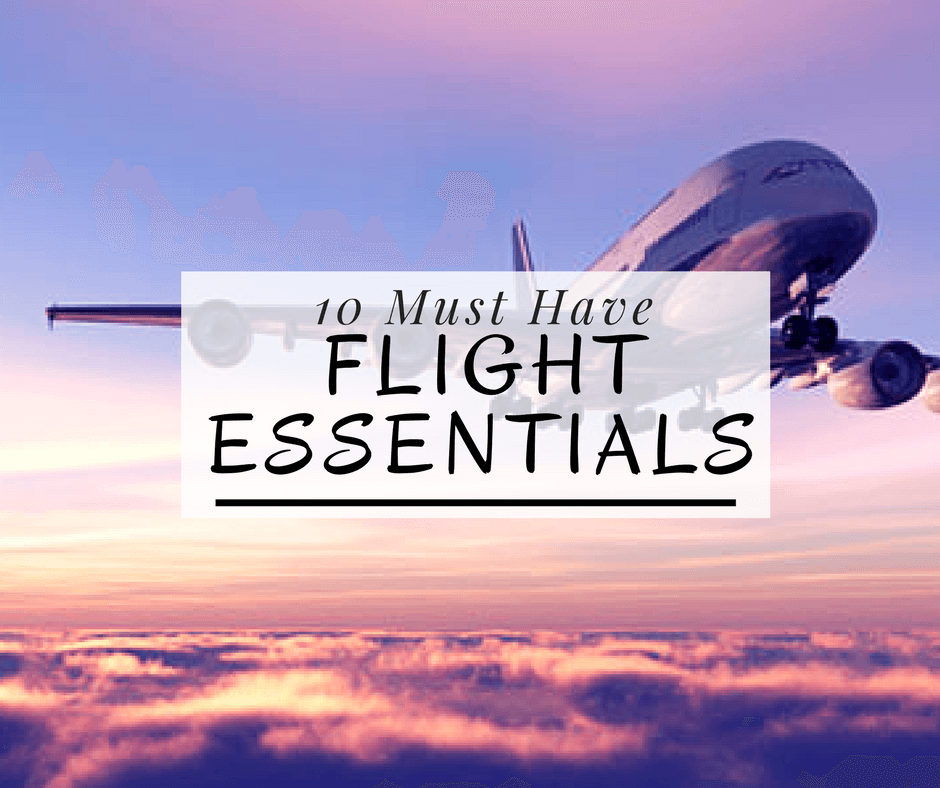 I love getting ready to "take off" on a new adventure!!(pun intended)
I enjoy all modes of transportation while traveling…each has its own pros and cons of course…but I prefer to fly.
The funny flight attendants, in-flight drinks, meeting new people along the way…it's all part of the experience for me.
Another thing I love is making lists. I do. I'm forgetful.
If I don't make a list I forget it…and when I'm traveling this is no different.
Over the past few years of traveling solo and/or with friends and family I've made extensive lists for flying essentials and have narrowed it down(remember I am a minimalist traveler)to just the essentials.

This post contains affiliate links, which means I receive a small commission if you make a purchase using these links. It is no additional cost to you and I cross my heart I only recommend products&deals that will help you get the most out of your travel experience.
Must-Have Flight Essentials:
Boarding Pass- This should be a duh!…but I still write it down and √ it off!
Medicine- Keep it simple:
Water Bottle- I bring an empty Brita 20 Ounce Sports Water Bottle through security and fill it once I've found my gate# and waiting area.
Gum- I bring this mostly for take off and landing to help my ears pop…but it also comes in handy when feeling nauseous.
Headphones & iPhone- With my In-Flight playlist ready to go!
Snacks- Pretzels mixed with M&Ms are my go-to travel snack.
ChapStick- Hydration Lock by ChapStick© (Vanilla Creme)
Eye Mask & Pillow- Inflatable Neck Pillow for easy adjustment.
Hand Sanitizer- Bath and Body Works baby! 5 for $5…Um Yes!!
Comfy Outfit- The ultimate must:

Easy to remove Shoes- The Skechers Go Walk slip-on walking shoes are my go-to travel shoe. I take them everywhere.
Sunglasses
Scarf/Light Jacket
What are your must-have flight essentials??
Leave a comment below!!!
Enjoy Your Journey!!!
Related