Current Status: On the Train to New York City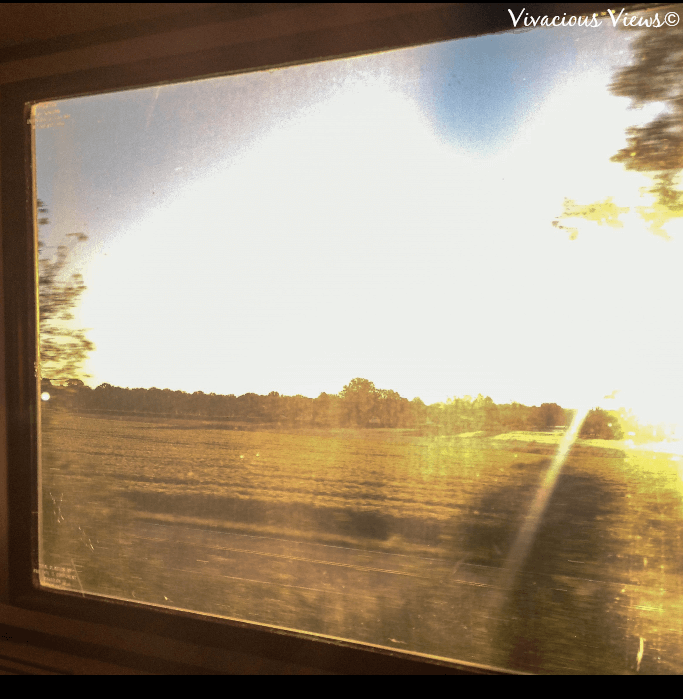 I type to you from my Coach seat aboard the Crescent 20 Amtrak Train from somewhere between Baltimore and Philadelphia.
My October New York Trip has officially begun!
I'm 2 hours from my final destination of the Big Apple and although the train ride has been tranquil and loaded with gorgeous views…
I couldn't be more ready to breathe in the intoxicating air of New York City…
I'm craving the sound of car horns, and the scintillating smells of endless options awaiting me at every corner.
This post contains affiliate links, which means I receive a small commission if you make a purchase using these links. It is no additional cost to you and I cross my heart I only recommend products & deals that will help you get the most out of your travel experience.

But what should I do first?!
A New York slice of pizza? No, that's too obvious…
Head to Times Square? No, too touristy for Day 1…
Hail a taxi cab?….No, I wanna experience the walk, the feel, the life of the city… So what is the first thing I want to do once I arrive in New York City?….
I want to see the New York Skyline!!! And that's exactly what I'm going to do!!
If you read my Autumn in New York Bucket List then you already know I'm planning on heading from my hotel down to Washington Square Park, and then continuing on my journey to the Brooklyn Bridge by sunset for a perfect photo-op of the skyline.
I've driven across the Brooklyn Bridge and I've taken the Staten Island Ferry, which gives amazing views of the bridge and the skyline, but this will be the first time I will be walking the bridge.
Needless to say I'm very excited and my camera is definitely gonna get a good workout on this trip!!
I just bought a new camera, well new to me, that I got for a good deal from a local pawn shop in my home town. And I can tell by the feel of the buttons, and the zoom of the lens that this camera wants to see the world just as mush as I do!!
And so it shall, starting with NYC!
Click Here to read a Full Review of my October Trip to New York City.
Subscribe Now for a FREE Pre-Travel Checklist!!
Related Articles