Must-Do List for Mickey's Very Merry Christmas Party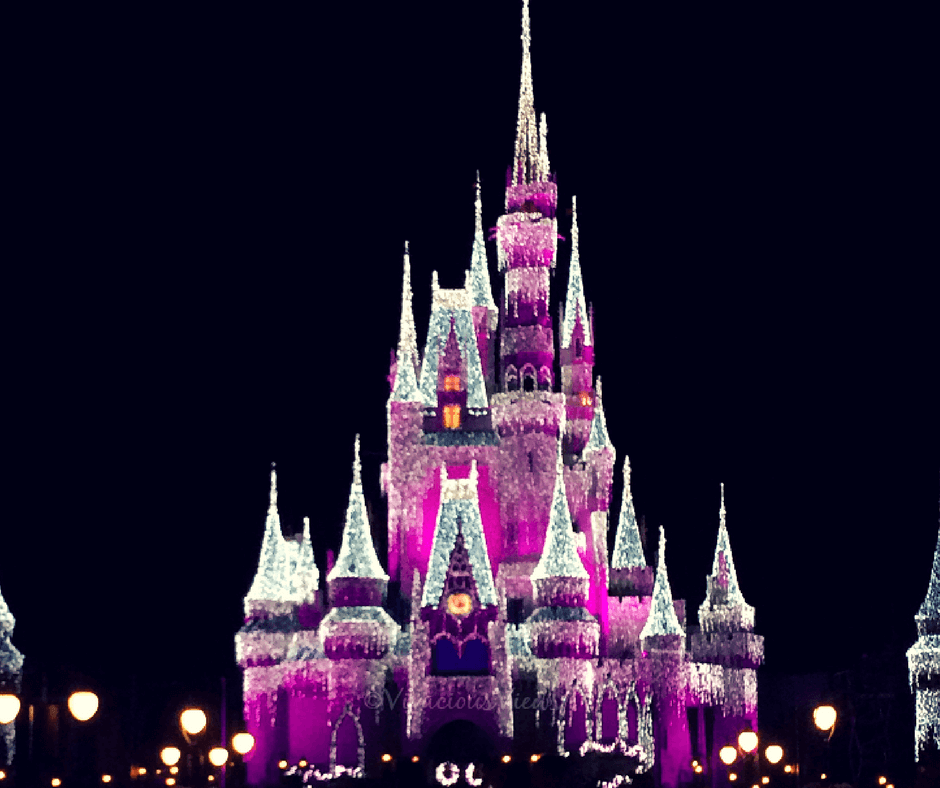 Christmas really is the most wonderful time of the year!!…So what better time to visit Disney World, and the Magic Kingdom, for Mickey's Very Merry Christmas Party?!?!
This party was jam-packed full of awesome, and magical, entertainment throughout the entire Magic Kingdom park!!
The Mickey's Very Merry Christmas Party runs November 9th – December 22nd, 2017!
Be sure to pick up a Park Map as you enter the Party for all the Entertainment Times and Treat Locations.

This post contains affiliate links, which means I receive a small commission if you make a purchase using these links. It is no at additional cost to you.
Absolute Must-Dos for Mickey's Very Merry Christmas Party:
Exclusive Merchandise
There are items sold at the Mickey's Very Merry Christmas Party
 that are exclusive to this party only!!
On top of that, only a certain amount is made so when they run out…they're gone for good.
The items are sold in the Emporium, Big Top Souvenirs, Mickey's Star Traders and Box Office Gifts.
I missed out on getting the exclusive Beauty and the Beast trading pin
I wanted.
Next time I'll head to one of these locations first!!
Free Cookies and Cocoa (and holiday-themed goodies in general!)
Eggnog Cupcake from Be Our Guest @ Mickey's Very Merry Christmas Party
There were 5 Quick Service Restaurants around the park that served free cocoa and cookies.
The cute way they identified these locations was with an inflatable candy cane atop the restaurant!
Don't forget to try the other Holiday treats being served during the party, such as the Holiday Tree Cupcake or Peppermint Hot Fudge Sundae or even the Eggnog Cupcake at Be Our Guest Restaurant(shown here) which was delicious!!
Mickey's Once Upon a Christmastime Parade
This parade was by far the cutest parade I have ever seen at Disney World….and I am a huge fan of the Festival of Fantasy Parade!!
Mickey's Once Upon a Christmastime Parade is shown at 8:30 pm and 11:00 pm.
We chose the latter, giving a choice of when and where you would like to view this parade….and have the best view of Santa!!
Snow on Main Street USA
Only Disney would be magical enough to have "snow" falling in Florida!!
Throughout the party, and during several of the special holiday shows, snow falls throughout the park!!!
It is definitely a sight to see.
Holiday Wishes
Wishes Nighttime Spectacular has always been in my top 5 favorite things to see at Disney World and the holiday twist on this epic show was stunning.
I was lucky enough to be able to go live on Facebook during the Party and while at our dinner reservation at the California Grill.
To check out the stunning videos Click Here.
Have you been to Mickey's Very Merry Christmas Party?!?
Tell us your favorite part of the party in the comments below!!
Enjoy Your Magical Adventure!!!
Love this Article?! Save it for later:
Related