Disney's All-Star Movies Resort Review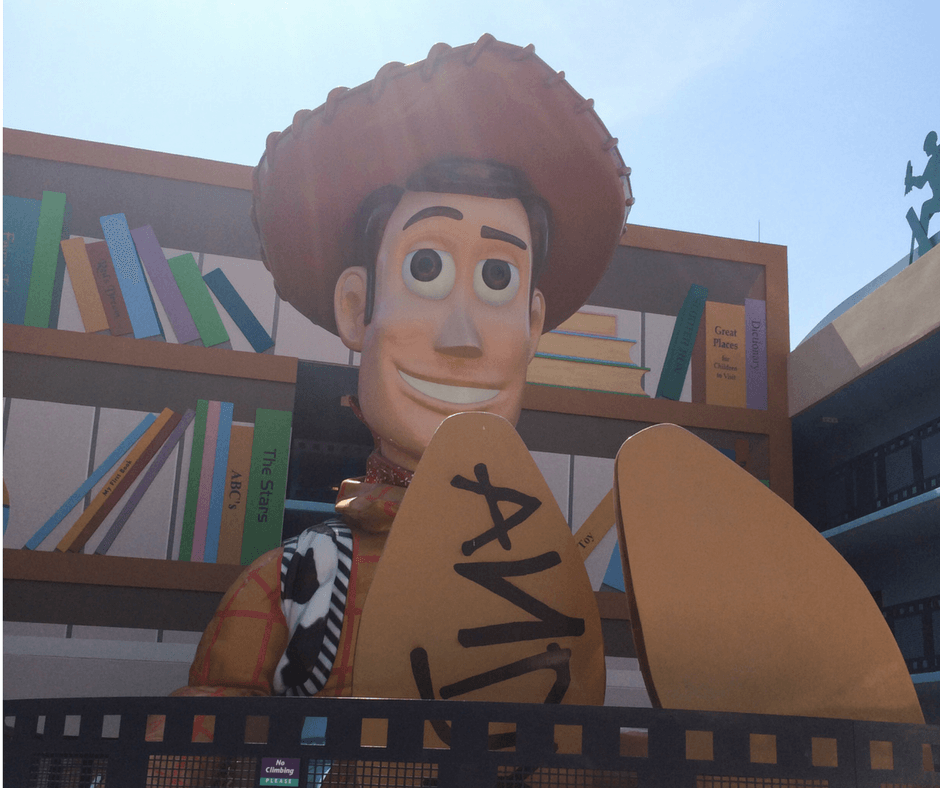 Our May 2017 marked the second time that I've stayed at Disney's All-Star Movies Resort!
Even though it had been 8 years since my last visit the resort has kept its magical atmosphere!
The sprinkle of pixie dust that you find at the Disney World Resorts is the main reason I love staying on Disney property!!
This post contains affiliate links, which means I receive a small commission if you make a purchase using these links. It is no additional cost to you, and I cross my heart I only recommend products and deals that will help you get the most out of your Disney experience.
Disney's All-Star Movies Resort Info:
We booked our May 2017 trip on Wednesday 5/3…very last minute…and arrived the following Sunday 5/7. 
Staying on the property you normally receive Magic Bands, and your resort package, in the mail. This is only if your final booking is 30 days prior your arrival date.
If your arrival date is within 30 days of your arrival, like ours was, you will pick up your package and magic bands
at the front desk.
Online Check-In through the My Disney Experience App is still available…regardless of how early, or late, you book your trip.
You can also choose to receive a text or email when your room is ready.
If you have your Magic Bands
you can go straight to your room and use your magical magic bands to enter your room.
Rooms:
The All-Star Movies Resort has two room options to choose from Standard or Preferred.
While on the inside the rooms are the same, the difference is location.
The standard rooms are typically located toward the back of the resort…a little further from the lobby and restaurant area.
The preferred rooms are typically located near the main pool(i.e. the Fantasia Pool).
Our room was located in the Mighty Ducks section, which is a little further from the main pool, but it's not a far walk no matter where you stay on property.
The inside of the rooms are dusted with Disney Magic!!
From the border around the top of the room to the shower curtain in the bathroom, there are little sprinkles of Disney everywhere…..even on your table!!
We always Decorate our Resort Window when we stay on Disney property…to see how the window at this resort turned out Click Here!!
Room Amenities:
Flat-screen TV with Disney Info Channels that tell park hours, temperatures, and any other info you may need to know during your visit.

Fridge
In-Room Safe with Key
2 Beds
Table and 2 Chairs

Luggage Rack
Hangers
Iron and Ironing Board
Hair Dryer
Shampoo/Conditions
Disney Bar Soap
In-Room Guides and Planners to help tackle your trip
In-Room Delivery Menu
**There is NOT a Microwave or Coffee Maker in your room at the All-Star Movies Resort. I have heard of people bring small ones with them, and you can use the microwave in the on-site restaurant where there is also complimentary coffee (and it's delicious I am so addicted).
All-Star Movies Resort On-Site Restaurant, Dining and Spirits:
World Premier Food Court: Quick Service Dining  (All Dining Plans Accepted) 
Pool Bar:
j
Larger than Life Decor:
Mighty Ducks Section:
101 Dalmatians Section:
Toy Story Section:
All-Star Movies Resort Pool Options:
2 Themed Pools-
Fantasia: 
Duck Pond Pool:
Shopping and Recreation:
Donald's Double Feature is your very own Resort Disney Store located near the Lobby Area!
Reel Fun Arcade
Movies Under the Stars- Nightly Movie Showings at the Reel Theater
Daily Pool Games
Cookie Decorating in the Premier Food Court
Photo Opportunity in the Lobby
*Resort Activities vary month-to-month. Check with the Front Desk for a Monthly Activity Guide.
Additional All-Star Movies Resort Benefits:
~ Transportation to all 4 Parks, Disney Springs, Disney's Boardwalk, both Water Parks (buses typically run every 15 – 20 minutes)
~ 24-Hour Front Desk Service
~ Luggage Assistance
~ Luggage Tags (that match your Magic Bands)
~ Complimentary Magic Bands
~ Magical Savings Booklet with Magical Savings Card, and complimentary tickets to ESPN, and Mini-Golf
~ Character Wake-Up Calls
~ This one is a secret….so shhh don't tell everyone…but there are massage chairs in the arcade. They are to the side, so most people don't even know they are there, but yes! These are lifesavers after a long day at the park. I believe its $2 for 5 minutes. You're welcome!!
As of March 21st, 2018 Disney has decided to Charge their Resort Guests for Parking Overnight. The price for Disney Value Resort Parking is $13 per night. I think it's a little ridiculous for Disney to do this to their Resort Guests while letting non-guests park and use the amenities of the hotel free of charge…but it is what it is.
For a Full List of the Benefits of Staying on Disney Property Click Here!
Enjoy Your Magical Adventure!!!
Love this Article?!
Save it for Later:
Related