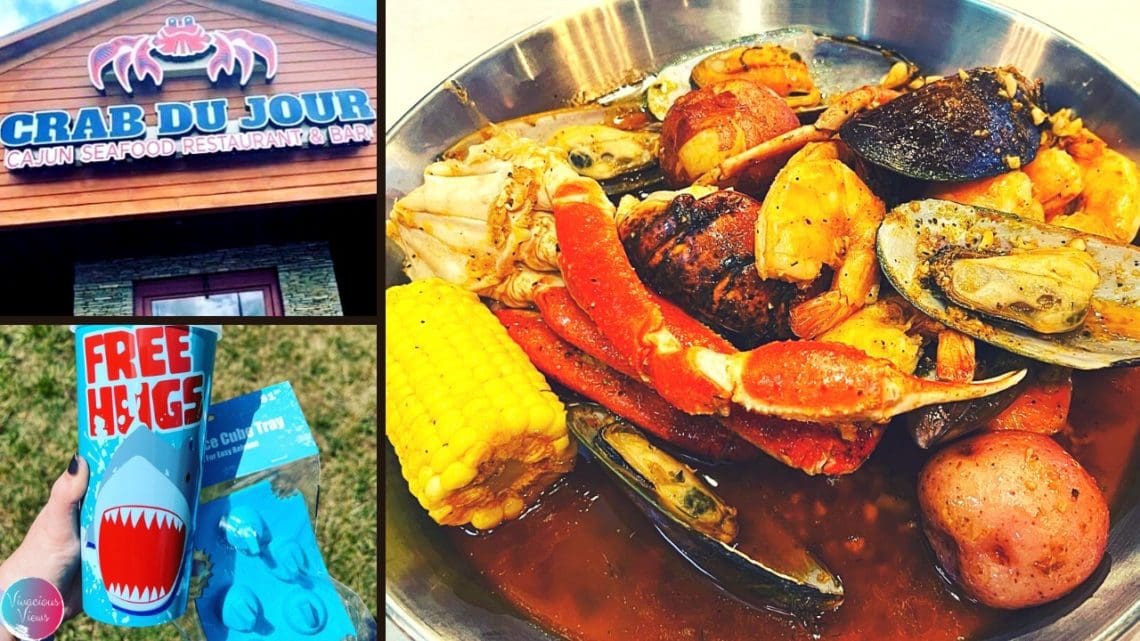 Seafood Eats at Crab Du Jour & Our Shark Week Giveaway Winner!!
In today's video, we enjoyed stuffing our faces with delicious seafood at Crab Du Jour in Greenville, South Carolina!!
I have never had a seafood boil in a bag and it was delcious. The prtions were huge and the flavors were exquisite. My mom also ordered a Oyster Shooter, and I am 100% certain she did not know what she was getting herself into. Needless to say it was funny!
We also announce our Shark Week Giveaway Winner so be sure to stay tuned until the end of our video for that awesomeness!! Thank you all for watching!!
🔹Subscribe For Future Adventures & Giveaways: https://youtube.com/channel/UCd8hddLF_rgox0s9OvT8_rw
💟 Would You Like To Help Support Our Channel?!?
☕: https://buymeacoffee.com/vivaciousviews
👉Cash App: https://cash.app/$VivaciousViews
Hot coffee or a warm meal for our travel adventures is always greatly appreciated!! We couldn't do what we do without you!! You are all a bunch of sweet peas!!☺️
Affiliate Links to the Equipment We Use:
➡️ Canon G7X Mark2: https://amzn.to/3yDUIPm
➡️ External Mic: https://amzn.to/36oEBJC
➡️ iPhone 13Pro: https://amzn.to/2Us5jhD
➡️ iPad 11Pro: https://amzn.to/2QQxVza
➡️ GoPro Hero 9 Black: https://amzn.to/2UqzPsm
➡️ GoPro Mounting Bundle: https://amzn.to/3hK39Su