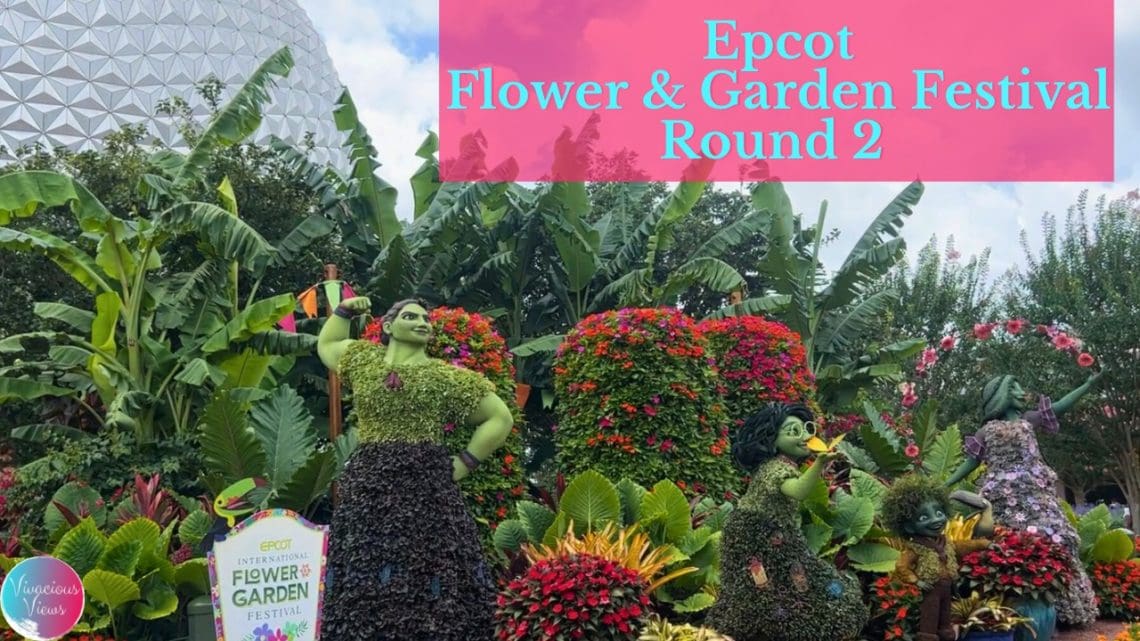 Disney's EPCOT Flower & Garden Festival Round 2 + World Showcase Shopping
Today we're at Disney's Epcot Flower & Garden Festival for Round 2! We went back for our festival favorites and a few things we haven't tried before!!🪻On this trip, my mom was with me to see the topiaries & stuff our faces. If you missed our first visit in May I'll link that video down below! This festival runs until July 5th so don't worry will be going back again for Round 3 very soon!!
Thanks for watching!!
0:00 Tesla Uber
0:24 Intro
2:25 The Honey Bee-stro
3:09 Canada Pavilion
5:54 UK Pavilion
8:44 Rain PSA☔️
9:28 France Pavilion
13:43 Japan Pavilion Frozen Beer
13:56 American Adventure
14:29 Bauernmarkt/Germany
14:54 Italy Pavilion
16:46 Refreshment Port
18:21 China Pavilion
20:32 Norway Pavilion
20:44 Mexico Pavilion
23:48 Citrus Blossom
24:17 Epcot Sunset
24:36 Northern Bloom
24:58 Epcot Fireworks
25:39 Thanks for Watching!
🌷Disney's EPCOT Flower & Garden Festival Round 1: https://youtu.be/js6SzW-77nU
🌻Disney's EPCOT Flower & Garden Festival Round 2 + World Showcase Shopping: https://youtu.be/H8GoqQbGqmI
🎨Disney's EPCOT Festival Of The Arts | MY FIRST TIME!: https://youtu.be/9gpOPpmn-Tk
✨Disney Character Warehouse on International Drive + Shopping Haul: https://youtu.be/Dbj-ykqufrs
🛍️Disney 100 Years Merch & Dinner at Boathouse: https://youtu.be/eZM3-zjx15I
🔹Subscribe For Future Adventures & Giveaways: https://youtube.com/@vivaciousviews
💟 Would You Like To Help Support Our Channel?!?
☕: buymeacoffee.com/vivaciousviews
👉Cash App: https://cash.app/$VivaciousViews
Hot coffee or a warm meal for our travel adventures is always greatly appreciated!! We couldn't do what we do without you!! You are all a bunch of sweet peas!!☺️