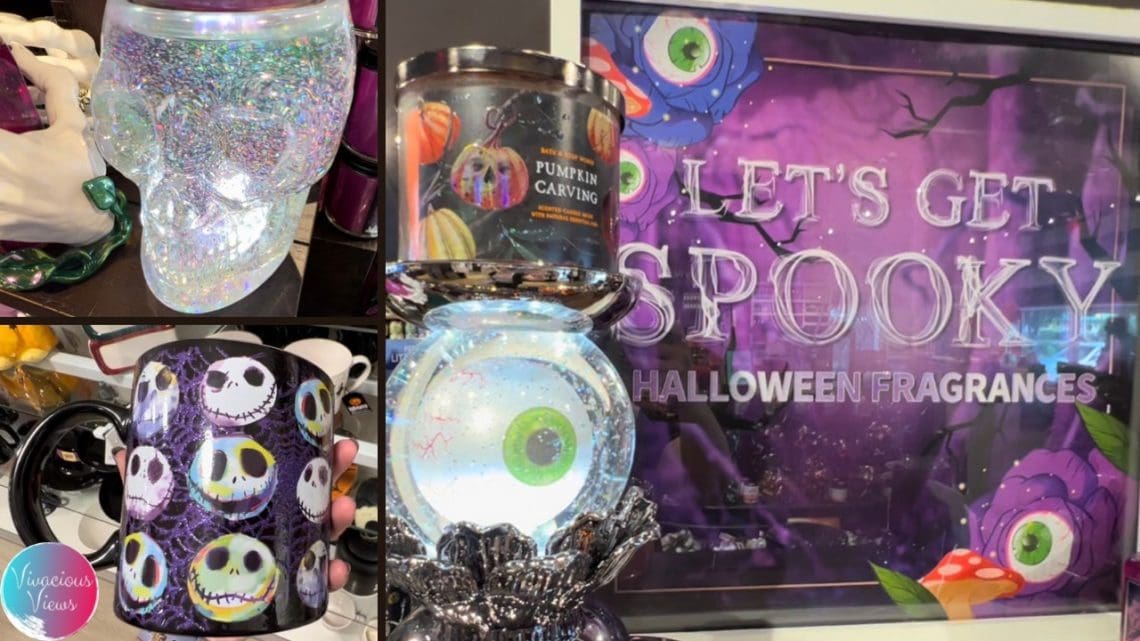 Halloween & Fall Finds Plus A Nightmare Giveaway
In today's video, we're getting in the fall and Halloween mood! We went to Homegoods and Bath & Body Works for the new fall decor and scents.
We tried to go to Starbucks for their fall flavors but it was a fail. We also pulled out our Halloween decor to start decorating and ordered my favorite Domino's pizza!
We are also doing a Nightmare Before Christmas Giveaway so stay tuned to the end of the video for that! Thanks for watching!
💜🧡GIVEAWAY TIME!!!🧡💜
Giveaway Includes:
➡️ Nightmare Before Christmas Mug
How to Enter:
➡️ Subscribe to our YouTube Channel!!🔔
➡️ Like this Video!!💚
➡️ Comment your Favorite Character from Nightmare Before Christmas!
*Must complete all steps to be entered.
🖤Bonus🖤 For a chance at Extra Entries!!!
➡️ Follow @vivaciousviews on Instagram = +1 Entry
➡️ Share Giveaway Vid to your IG stories and Tag @vivaciousviews = +2 Entries
🔸Giveaway ends Wednesday, August 31st at 11:59pm EST. Winner will be announced in our YouTube video on September 1st so hit that notification bell to stay tuned!!
🔸Winner will be randomly selected during our video and notified by Vivacious Views directly within 24 hours.
**USA mailing address only. Must be age 18+ to be entered**
🖤💜💚🖤💜💚🖤💜💚🖤💜
🔹Subscribe For Future Adventures & Giveaways: https://youtube.com/channel/UCd8hddLF_rgox0s9OvT8_rw
💟 Would You Like To Help Support Our Channel?!?
☕: https://buymeacoffee.com/vivaciousviews
👉Cash App: https://cash.app/$VivaciousViews
Hot coffee or a warm meal for our travel adventures is always greatly appreciated!! We couldn't do what we do without you!! You are all a bunch of sweet peas!!☺️
Affiliate Links to the Equipment We Use:
➡️ Canon G7X Mark2: https://amzn.to/3yDUIPm
➡️ External Mic: https://amzn.to/36oEBJC
➡️ iPhone 13Pro: https://amzn.to/2Us5jhD
➡️ iPad 11Pro: https://amzn.to/2QQxVza
➡️ GoPro Hero 9 Black: https://amzn.to/2UqzPsm
➡️ GoPro Mounting Bundle: https://amzn.to/3hK39Su