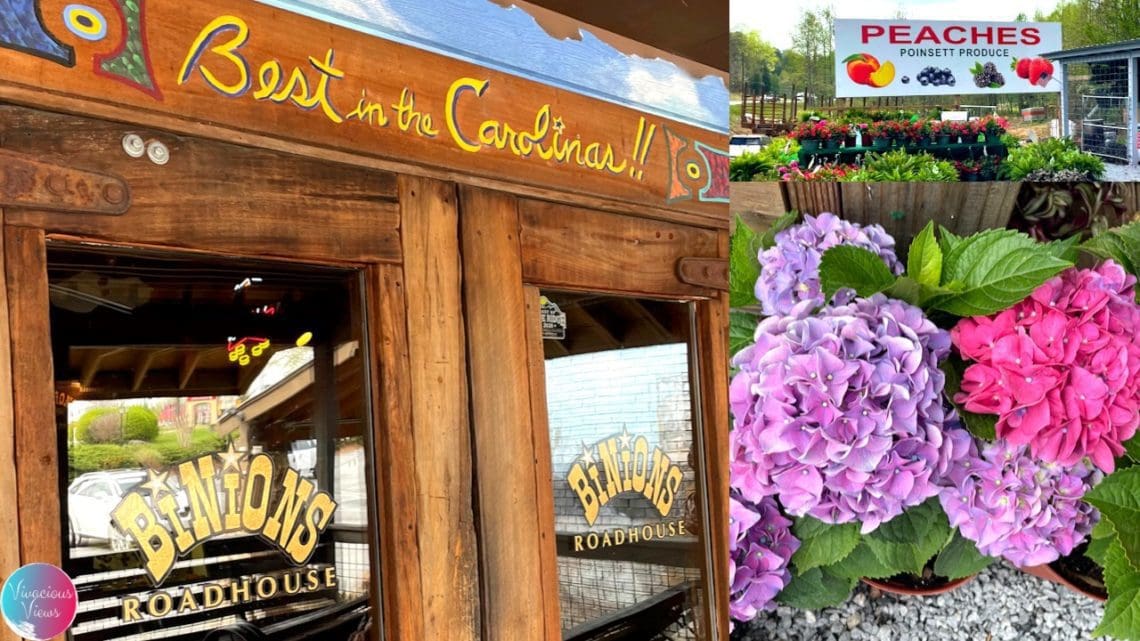 Hendersonville Day Trip & Fun with Nemo
In today's video, we're headed to Hendersonville, North Carolina to a highly underrated restaurant called Binions Roadhouse for a steak surprise for my mom's birthday!
Binions has the best steak within an hour of us so we figured that's the best birthday lunch for my mama. We also stopped by a roadside farmer's stand and bought my mom some beautiful flowers and spent some time in the yard playing with Nemo.
Back at our house, we did a little bird watching and our day was finished off with a gorgeous sunset. Thanks for watching!
🔹Binions Roadhouse Menu: https://binionsroadhouse.com/binions-menu/
🐶 Meet Our Shorkie Nemo: https://youtu.be/GvTzeGlnoa4
🔔Subscribe For Future Adventures & Giveaways: https://youtube.com/channel/UCd8hddLF_rgox0s9OvT8_rw
💟 Would You Like To Help Support Our Channel?!?
☕: https://buymeacoffee.com/vivaciousviews
👉Cash App: https://cash.app/$VivaciousViews
Hot coffee or a warm meal for our travel adventures is always greatly appreciated!! We couldn't do what we do without you!! You are all a bunch of sweet peas!!☺️
Additional Travel You Might Like:
➡️ Road Trip Pack List: https://wp.me/p7JhvS-3yD
➡️ Before You Travel Checklist: https://wp.me/p7JhvS-W8
➡️ Flight Essentials: https://wp.me/p7JhvS-dD
➡️ Travel Related Gift Ideas:  https://wp.me/p7JhvS-2nM
Affiliate Links to the Equipment We Use:
➡️ Canon G7X Mark2: https://amzn.to/3yDUIPm
➡️ External Mic: https://amzn.to/36oEBJC
➡️ iPhone 12Pro: https://amzn.to/2Us5jhD
➡️ iPad 11Pro: https://amzn.to/2QQxVza
➡️ GoPro Hero 9 Black: https://amzn.to/2UqzPsm
➡️ GoPro Mounting Bundle: https://amzn.to/3hK39Su
Save for Later: