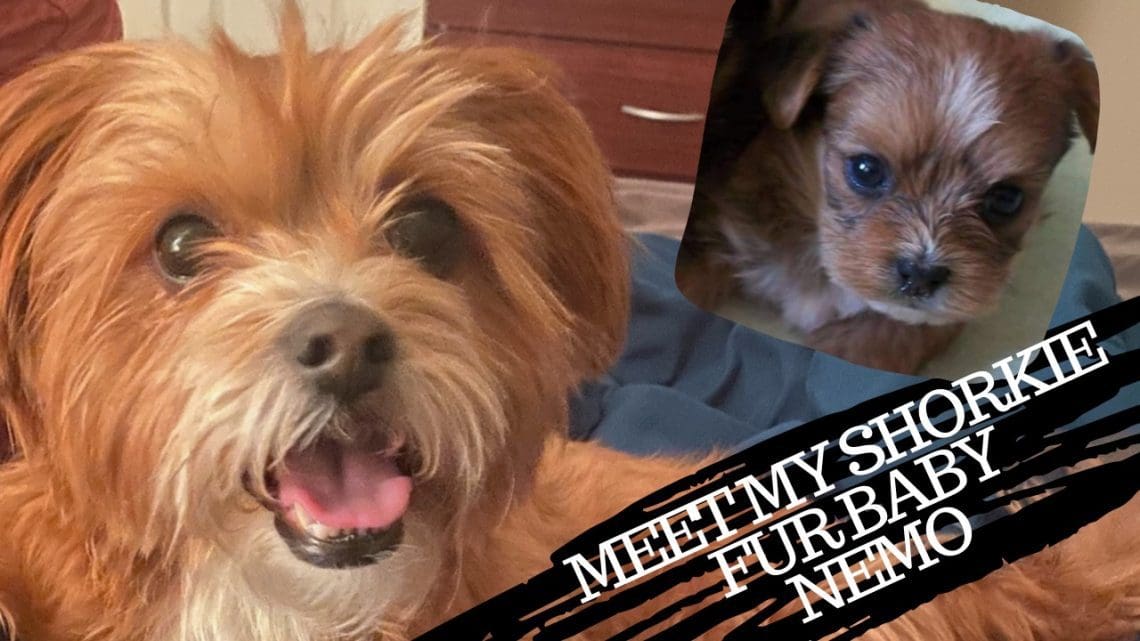 Meet My Shorkie Fur Baby Nemo | International Dog Day
In today's article, I want to introduce everyone to my fur baby Nemo!! With today being International Dog Day what day would be better to introduce you to my Shorkie Nemo!
Meet My Fur Baby Nemo
Nemo is a Shorkie breed, which is a mix of Yorkshire Terrier mixed with Shih Tzu.
When I bought Nemo in June of 2014 he was 3 weeks old and had been born with a "small paw" that did not form all the way, kind of how Nemo's fin didn't grow all the way in Finding Nemo! He had a lucky fin…and my fur baby has a lucky paw!!

"Small Paw"
Nemo's "small paw" did not affect his growth in any way… and he has grown bigger than his bread normally would due to his back legs being so strong.

He can jump so high I should probably put him in a doggie show!

Since he is basically a tripod he doesn't run so much as hop! Like a bunny!! When he runs it is the cutest thing…especially in slow-mo (see Vid).

He's my emotional support dog no doubt. His love is unconditional and I have never felt the love I have for this cutie pie.
I hope you all enjoyed meeting my fur baby!!
Thank you for stopping by!!
What kind of fur baby do you have?!
Let us know in the comments below!!
You can also follow Vivacious Views on
Sign Up for the Vivacious Views Weekly Newsletter!!