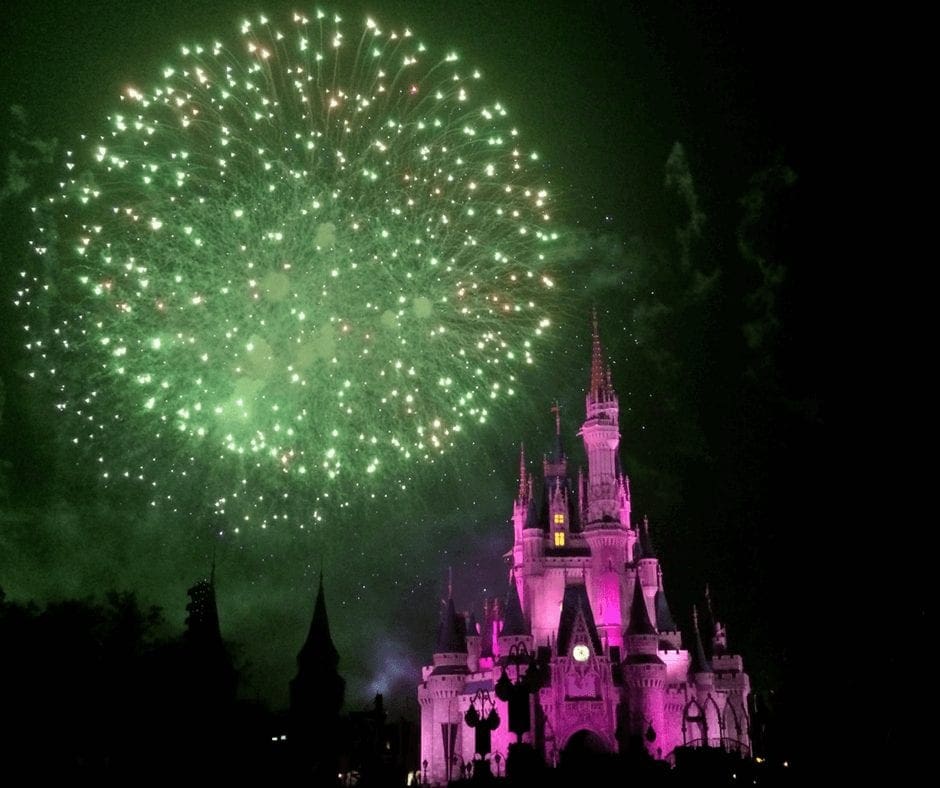 Must-Do List for Mickey's Not-So-Scary Halloween Party  
We've just returned from our Halloween trip to Disney World and let me just say the Mickey's Not-So-Scary Halloween Party was definitely my favorite part of the trip!
From the spooky magic shots to the Hocus Pocus
 Villain  Spelltacular there are endless options and plenty of not-so-scary fun to get into…
not to mention all the free candy!!???
Be sure to pick up a Park Guide Map as you enter the Party for a full list of the Entertainment Times, Treat Locations and more.

This post contains affiliate links, which means I receive a small commission if you make a purchase using these links. It is at no additional cost to you, and I cross my heart I only recommend products and deals that will help you get the most out of your Disney experience.
Must-Do List for Mickey's Not-So-Scary Halloween Party (MNSSHP):
Exclusive Merchandise
There are items sold at the Mickey's Not-So-Scary Halloween Party(MNSSHP) that are exclusive to this party only!! On top of that, only a certain amount is made so when they run out…they're gone for good.
Exclusive MNSSHP T-shirts, trading pins, Mickey Ears, etc…can be found in the Emporium, Big Top Souvenirs, Mickey's Star Traders and Frontier Trading Post.
Main Street

USA
Main Street USA is spooktacular from top to bottom during the MNSSHP.
Projections of ghosts and ghouls are floating along the Main Street storefronts along with Disney PhotoPass Photographers taking haunting Magic Shots! (more info on MNSSHP Magic Shots below)
I went Live on Facebook while on Main Street USA! Click Here to check it out!
 Themed Sweet Treats
During the MNSSHP you will find sweet treats exclusive only to the party such as:
Poison Apple Cupcake at Be Our Guest

Jack Skellington Push-Pop Dessert at Sleepy Hollow

Ghoulish Slushy at Friar Nook

Spider Cupcake at Main Street Bakery

Pumpkin Cheesecake Dome at Gaston's Tavern

Haunted Mansion Dessert Tarts throughout select locations in the park, and many, many more!!
Be sure to pick up your MNSSHP park guide for all listed locations and Halloween treat locations!
Related Post: Halloween and Fall Favorites at Disney World
Trick or Treat Locations
Just like the Mickey's Very Merry Christmas Party, there are plenty of freebies at the Mickey's Not-So-Scary Halloween Party!!
Trick or Treat Locations are set up around the park (also listed on your park guide map) with an inflatable candy corn to mark the spot.
Treat bags are handed out as you enter the park, or if you're like us and you are so excited to see the castle that you completely miss those handouts we got ours at the treat locations.
Went trick or treating @disney Mickey's Not So Scary Halloween Party!!???? I feel like a girl of 6 again!! #ilovedisney pic.twitter.com/0PLf4aPDQd

— VivaciousViews (@vivacious_views) October 23, 2017
It was so much fun to say, "trick or treat!" and feel like a kid again!!
Character Meet and Greets
Characters you will only find at the MNSSHP are Mickey, Minnie, Donald and Daisy in their Halloween costumes, Jack and Sally from Nightmare Before Christmas, and select Disney Villains
are also available.
Halloween Magic Shots
Just a few of the Magic Shots offered at the MNSSHP are the Headless Horseman outside of the entrance to the Magic Kingdom, Ghosts from the Haunted Mansion are located at the pumpkins near the flagpole, and the Poison Apple and Cauldron are offered down Main Street USA.
Other Magic Shot locations are listed on your park guide map.
If you're not familiar with the Magic Shots at Disney World Click Here for more info.
Must-Do Attractions
There are many attractions available during the party, and while some of the popular attractions like Space Mountain will still have long wait times, for the most part, all the rides are a short wait if a wait at all.
I don't like to wait in line during the party with so much going on but there are a few attractions I consider must-do for the MNSSHP:
Haunted Mansion(do it first and last!! Multiple times…it's amazing during the party!)

Pirates of the Caribbean

Peter Pan's Flight

Astro Orbiter (or Dumbo if little ones are afraid of heights)

The People Mover

Space Mountain(for 2018 this ride was completely in the dark…spooky!)
Mickey's "Boo-to-You" Halloween Parade
This parade was jammed packed full of your favorite Disney characters from Jack Sparrow
to Mickey & Minnie
to Peter Pan
& Captain Hook
to the Hitchhiking Ghosts
!!
The last time I saw this parade was in 2009 and even though there were still some familiar parts, the new floats like Wreck it Ralph were definitely a site to see….and smell!!!!
Man, Disney goes all out!!
The Boo-to-You Halloween Parade will surely leave you singing ?Boo-to you, and Boo-to-You? the rest of the night!!
Mickey's "Boo-to-You" Halloween Parade is shown at 9:15 pm and 11:15 pm giving you no reason at all to miss the spooktacular event!!
Related Post: Mickey's Not So Scary Halloween Party 2018 Review
Hocus Pocus Villain Spelltacular
The Sanderson Sisters are back!…and there's "heck" to pay!!!
Join the Hocus Pocus sisters as they try to conjure up a new spell along with all your favorite Disney Villains.
This show was my favorite of everything we did at the party!!
The Hocus Pocus Villain Spelltacular is shown 4 times during the MNSSHP: 7:40 pm, 8:35 pm, 10:45 pm and 12:00 am.
PS: It amazed me how many people around us hadn't seen the movie Hocus Pocus
…
Shocker I know!! If you haven't seen the movie, definitely see it before going to Mickey's Not-So-Scary Halloween Party!!
Happy HALLOWISHES Fireworks
The Disney Villains take over the skies above Cinderella Castle with this chilling fireworks show.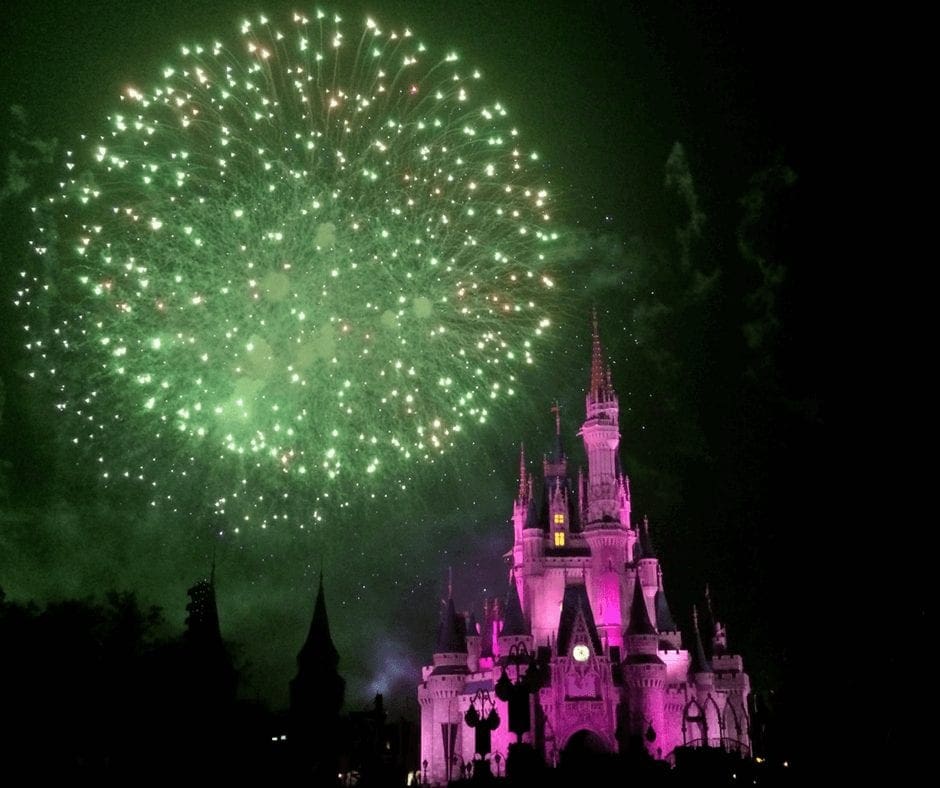 Oogie Boogie
, Ursula
, Hades
, Scar and many more Disney Villian's appear in a frightful take over of the Magic Kingdom….and Mickey's Halloween Party!!!
Additional Info:
The Mickey's Not-So-Scary Halloween Party is a special ticketed event starting at $80 and going up depending on the date/night you choose. The dates and times vary from year to year but typically the party runs from 7pm-12am. (prices subject to change)

FastPasses are NOT available during the MNSSHP hours and PS…you don't need them. We walked on most of the rides available during the party with minimal to no wait at all!

Allergy friendly treats are available. See a Cast Member for more details!!

If you have little ones be sure to check out the Monstrous Scream-O-Ween Ball located at Rockettower Plaza Stage in Tomorrowland. Mike Wazowski and Sulley are having a cute dance party to celebrate Halloween!

Don't forget to pick up a Mickey's Not So Scary Halloween Party park map guide. They are available at the park entrance as well as at the counters of most shops inside the park. This park guide will help you find all of the events and entertainment mentioned above.
Insider Tip: You can get into the Magic Kingdom park at 4 pm on the day of the MNSSHP…that's 3 extra hours of fun. You can schedule FastPasses during that 3 hour time period before the party actually starts at 7 pm.
I highly recommend this special ticketed event at Disney's Magic Kingdom for kids and adults alike.
We had so much fun I know we will be back for more Halloween at Disney World fun next year!
Have you been to the Mickey's Not-So-Scary Halloween Party before?!?
Comment below and let us know what your favorite part of the party was!
Subscribe Today to Receive Weekly Disney Travel Tips via Email!!
Love this Article?!
Save it for Later: