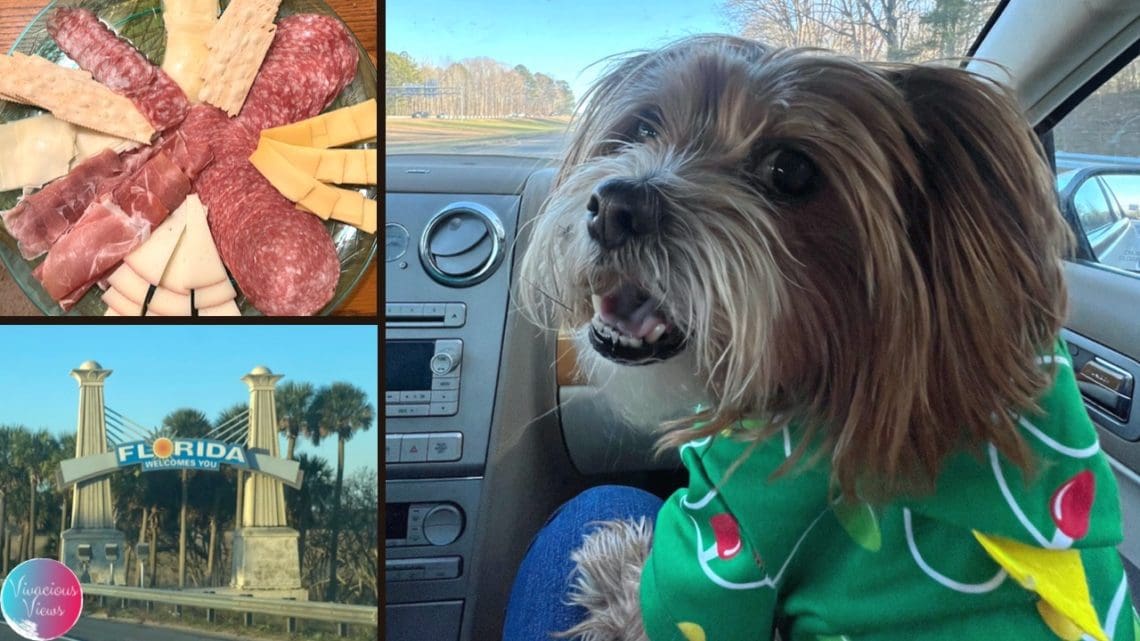 Preparing Our Dog For A Road Trip & New Years Eve Fun
Happy New Year Everyone!!🥳 It's our first video of 2023 and we hope you all had a fantastic holiday and a very happy new year!
In today's video, we're showing y'all a little recap of our fun festivities from New Years Eve!! We show you our tips for traveling with Nemo for his longest road trip yet!! Plus we're in Florida now!!
We're currently staying in Jacksonville looking for a place to rent for the next year or so!! Exciting adventures await!! We will be exploring all kinds of new restaurants and going on exciting new excursions!
Be sure to follow Vivacious Views on Instagram & don't forget to hit the subscribe button for future fun & giveaways!!
🗺 Traveling with Pets by State(USA): https://www.gopetfriendly.com/blog/state-laws-require-pets-to-be-restrained-in-vehicles/
Affiliate Links to the Products We Mention in this Video:
➡️Travel Food & Water Bowl: https://amzn.to/3HmhqCV
➡️Retractable Dog Leash: https://amzn.to/3XwmbiU
➡️Doggie Waste Bags: https://amzn.to/3D4Eq6G
➡️Travel Wet Wipes: https://amzn.to/3J5qZXZ
➡️Nemos Apple Chew Toy: https://amzn.to/3wlbuUA
➡️Our Fave Dog Treats: https://amzn.to/3wlVeTe
🎢NEW Theme park vids coming soon!!
👉 https://www.youtube.com/playlist?list=PLcUEBFtJWpKxlf7l48qo7u-bjUdHoIvaV
🌴Jacksonville/Florida Fun Playlist: https://www.youtube.com/playlist?list=PLcUEBFtJWpKyvc7L1WCr2tbQTWyrB7H3G
🔹Subscribe For Future Adventures & Giveaways
💟 Would You Like To Help Support Our Channel?!!
☕Buy us a Coffee
👉Cash App
Hot coffee or a warm meal for our travel adventures is always greatly appreciated!! We couldn't do what we do without you!! You are all a bunch of sweet peas!!☺️