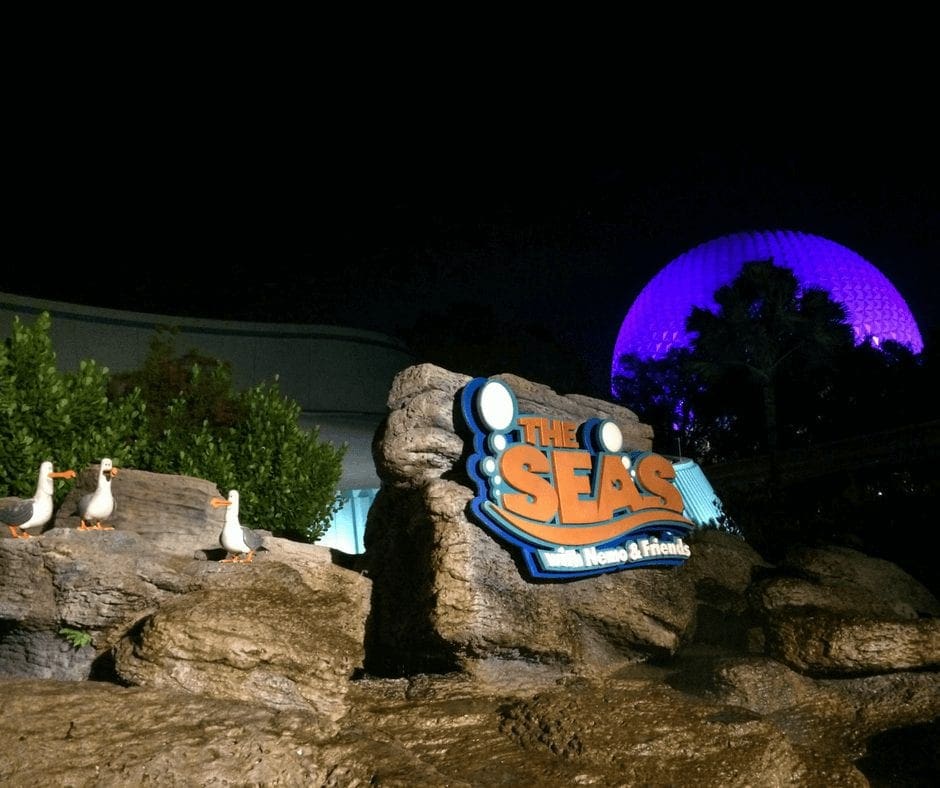 Why the Seas with Nemo and Friends So Totally Rocks!
Step on-board a "clamobile" and coo-coo-cachoo dive into the Big Blue and under the Seas with Nemo and Friends.
Meet up with Dory, Marlin, and many more of your favorite Finding Nemo characters, as you search for guess who?!….Nemo!!!

I absolutely adore Finding Nemo
!!! I mean my dog is named Nemo, and I DisneyBound as Dory for the Finding Dory
movie premier, so of course this ride would be one of my favorites at Disney's Epcot. 
This post contains affiliate links, which means I receive a small commission if you make a purchase using these links. It is no additional cost to you and I cross my heart I only recommend products & deals that will help you get the most out of your Disney experience.
Let's Dive Under the Seas with Nemo and Friends!
The ride is set up like Haunted Mansion and Under the Sea~ Journey of the Little Mermaid. The cars, or "clamobiles", continuously move making it a quick wait time. The queue for the Seas with Nemo and Friends is indoors and very cool…and not just air-conditioned cool…this queue is totally cool too!!
"First, you were like, whoa! And then we were like, whoa! And then you were like…whoa!"- Crush
Once your on-board dodge under-water mines with Bruce, take on the jellies and catch a ride on the EAC (East Australian Current) with Crush and his little dude Squirt. It really feels like you're riding the waves!
"Righteous!! Righteous!!!"
"Grab shell dude" the awesomeness doesn't stop with the ride…as you exit you will enter into the Seas with Nemo and Friends Pavilion!! You can get an awesome photo with Bruce the Shark
, like mine here…
"I'm having fish tonight!!"
Explore the observation area at SeaBase…
a 5.7-million-gallon aquarium filled with sharks, sting rays, dolphins, eels, starfish, and of course, clown fish just like Nemo!!
The SeaBase is a Caribbean Style Coral Reef Aquarium home to over 4,000 sea creatures!
You may even see a hidden Mickey or two!!
Additional Info:
Available for FastPass+

Included in Extra Magic Hours 

No Height requirements, however children under age 7 years must be accompanied by a person 14+ years old. They are very serious about this too!

You'll also find interactive activities teaching the little ones about shark safety, ocean life and more!
Have a Totally Righteous Day!!!
Subscribe Today to Receive Weekly Disney Tips!!



Love this Article?!? Pin it for Later: