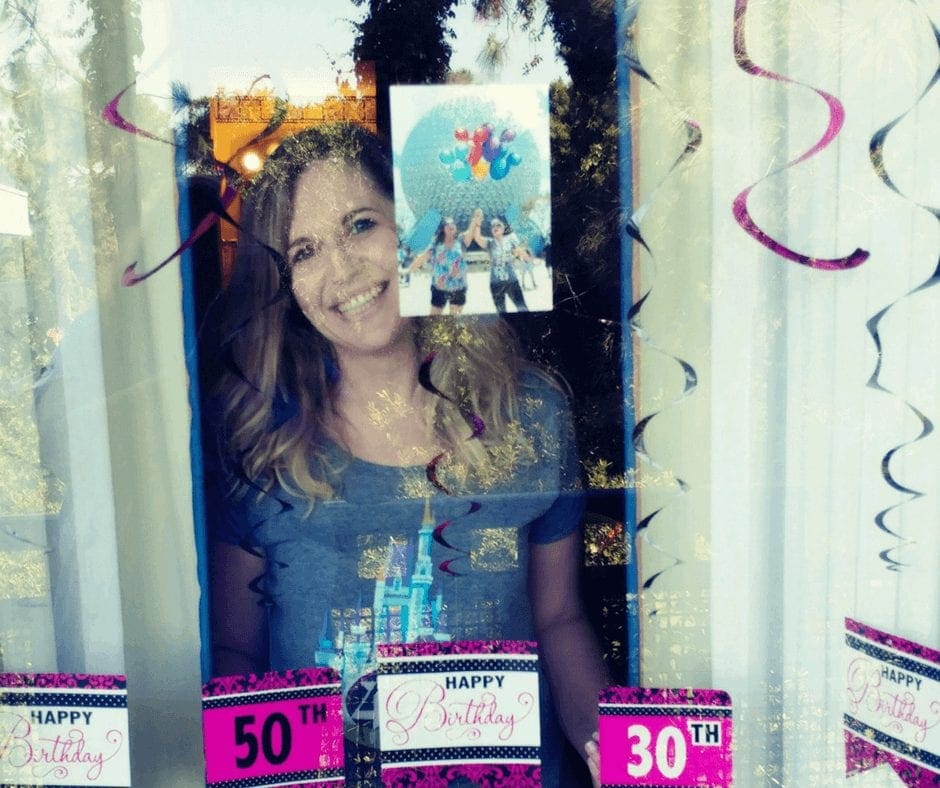 Disney Resort Window Decorating
Disney Resort Window Decorating is just another magical benefit I love about Staying on Disney Property. We've gone to Disney World so many times and each time we have thoroughly enjoyed picking out stuff that we know we can decorate our window with…or even going through our Disney ornaments
like we did at Christmas.
Disney Resort Window Decorating 
My mom and I went to Disney World in-between our birthdays and celebrated together. We stayed at the All-Star Music Resort so we decided to decorate our resort window after seeing several awesome images of Disney Resort Windows on Pinterest.
We purchased a Cinderella Decor kit and also decorated our Resort Door…
Buy it Here: Amazon
At Christmas(2016) we stayed at the Pop Century Resort and decided to step it up a notch and bring our Disney Ornaments. We bought suction cups hangers at the Dollar Tree and brought my moms multi changing lights
that you can set to clear or color.
This window was so much fun to decorate!!! Christmas at Disney really is the most magical time of year to go.
Here is our Christmas Resort door:
Awesome fact about the Disney Resort doors is that they are metal…so we used Christmas magnets
on our December 2016 door!
Last month(May 2017) we went to Disney World and stayed at the All-Star Movies Resort.
We actually went on my birthday this time so I could celebrate my turning 30 in true Disney fashion!!!
My mom also turned 50 the month before so we combined our celebration once again and this window looked amazing…. if I did decorate it myself!!!
We purchased birthday decorations
, hung streamers
, sprinkled confetti
, and gathered pictures of mom and me through the years showing Disney love…
even one with mom and Minnie back in 1977!!
We also found one of mom and me on my very first trip to Disney World! I look horrified riding Splash Mountain back in 1993….and I don't think I've ridden it since!  😆 
Decorating your Disney Resort Window is not mandatory by any means…
we do this mainly because we are Disney Dorks 😆 and there is something super fun about returning to your Disney Resort after a day of park hopping and seeing your window decorated to celebrate your Disney visit!!
Give it a try!…and share your pics with me on Twitter @vivacious_views
Enjoy Your Magical Adventure!!
be sure to follow along with us for all the fun and adventures:
Sign Up for our Vivacious Views Weekly Newsletter!!
Love this Article?!
Save it for Later: