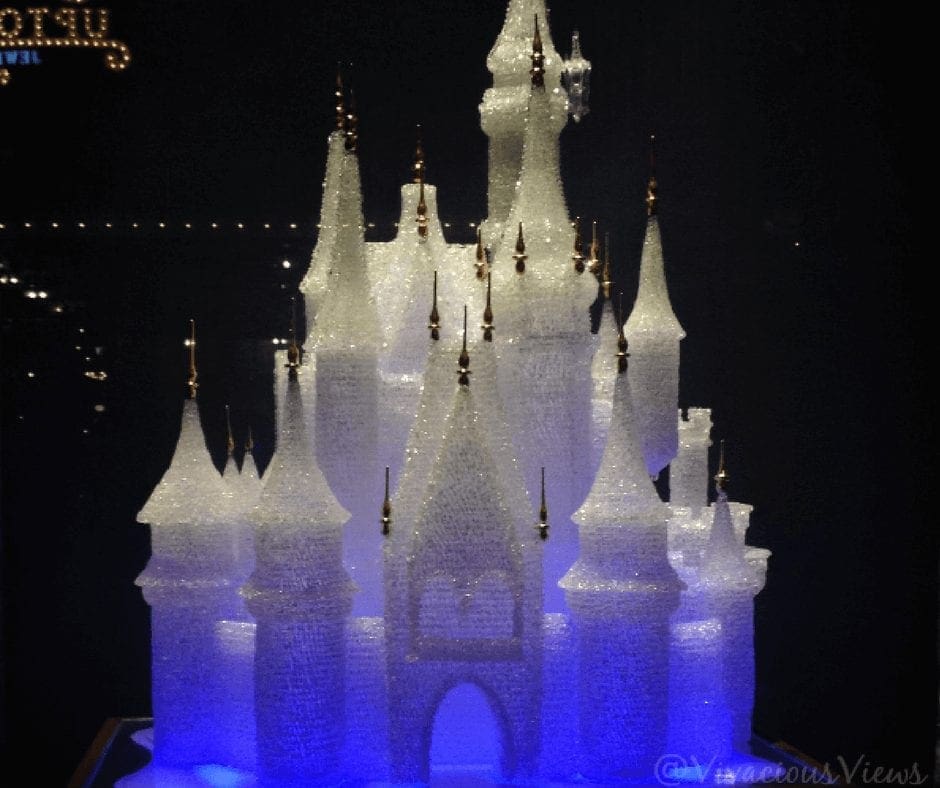 December at Disney World Holiday Bucket List
With our December at Disney World Trip coming up I've been making lists of all the different Holiday Themed activities that we could do while on our Disney Christmas Vacation.
This list quickly turned into a Disney World Holiday Bucket List of items I knew I definitely wanted to check off for our December Trip.
December at Disney World Holiday Bucket List:
During the Holiday Season, the famous Jungle Cruise ride in Adventureland at the Magic Kingdom changes over to the Jingle Cruise, filled with holiday jokes and decorations.
Picture with Santa
There are many opportunities during the holiday season to get your picture taken with Santa at the Disney World Resort including the Magic Kingdom, Epcot and Hollywood Studios.
You can also get your picture made with Santa at Disney Springs…and Goofy Santa as well!
*Awesome Tip: If you have purchased Disney's Memory Maker Package(which I highly recommend) all pictures with Santa, and all photos taken by Disney's PhotoPass photographers, are included in your package!!
Holiday Cupcake
My list of delicious holiday cupcakes to try is ridiculously long…so I'll just name a few of the ones we will absolutely be taste testing:
Hot Cocoa Cupcake at Main Street Bakery in the Magic Kingdom
Red Velvet Cupcake from the Grand Floridian Resort
Cool Mint Cupcake from the Contemporary Resort
Bonus: I hear there is an Eggnog Cupcake at Epcot so I'll be on the lookout for that for sure!
Holiday Pin for Lanyard…and maybe a Holiday Lanyard!
I buy a new Trading Pin for my lanyard each time I visit Disney World and I believe on this visit I'll be buying one of the exclusive Mickey's Very Merry Christmas Party Pins
!!
Disney Springs Holiday Events
From the Holiday Tree Lighting in front of Once Upon a Toy, to the new Drone Show named Starbright Holidays Show- An Intel Collaboration, to the Christmas Tree Trail, the list of Holiday events going on at Disney Springs is endless!!
Be sure to check the daily times' guide!
Also, the Stitch's Holiday Hunt Passport is a must-do for adults and children! It was a lot of fun searching for Stitch all over Disney Springs…and receiving a rare Disney Holiday Button!
Christmas Decor at the Resorts
I've been reading about the amazing Gingerbread House that is located at the Grand Floridian Resort. It's big enough for cast members to sell cookies and cocoa from the window!!
I'm excited to see the Holiday Decor all around the Disney Resort and I can't wait to check out the Holiday trimmings at the hotels along the monorail, including the Grand Floridian, Polynesian and California Grill!
Holiday Pressed Pennies
I love bringing home an inexpensive souvenir like the Pressed Pennies at Disney!
Holiday Mug Souvenir
I have my eye on the Mickey Santa Mug
that is sold with a holiday cupcake or red and green swirl holiday ice cream (Don't judge me…I have a sweet tooth and a coffee addiction!!)
Holiday Drinks
Whether you're looking for hot cocoa, the famous Salted Caramel from Epcot, or needing a little "holiday cheer" with the Merry Margarita there are many tasty holiday drinks to choose from at the Disney World Resort.
Holiday Caramel Apple from Goofy's Candy Co.
The Santa Mickey Holiday Caramel Apple I have seen pictures of all over Pinterest looks delicious!! I have also seen some very cute Olaf Holiday Apples as well….very cute and yummy!
Holiday Shopping
I'm planning on doing most of my Christmas shopping while at the Disney Resort. Disney Springs boasts the Disney's Days of Christmas Store, which I love year round, so especially magical during the holidays.
Bonus: The World of Disney Store at Disney Springs is the largest Disney Store in the World!!! Don't miss it!!
Holidays Around the World at Epcot
The 11 different countries that make-up World Showcase at Epcot celebrates the holidays from different cultures all over the world! Be sure to check out the Marketplace booths set up selling delicious holiday goodies!
Epcot Illuminations with Holiday Twist
We liked Illuminations but it wasn't our favorite of all the Nighttime Fireworks Spectacular shows at Disney World.
Castle Dream Lights at the Magic Kingdom
I do tear up every time I see Cinderella's Castle, and I can imagine I will do the same when I see the Castle completely covered in Icicle Lights!!
Special Ticketed Holiday Events:
Mickey's Very Merry Christmas Party
There is so much that I  want to do at this party that I've made a completely separate bucket list for the party!!
Candlelight Processional at Epcot
While this event doesn't require an additional ticket. You can purchase the Candlelight Dinner Package to guarantee a seat.
This event features a 50-piece orchestra and is narrated by a different celebrity from November 25th – December 30th. Neil Patrick Harris, Whoopie Goldberg, and my personal favorite Jodi Benson(the voice talent behind Ariel from Disney's The Little Mermaid) are just a few who will be narrating for 2016.
Jingle Bell, Jingle Bam!
While this event at Hollywood Studios is brand new for the 2016 Holiday Season, the reviews I have read and YouTube videos I have watched do not make it seem worth the cost of the ticket.
I've even heard people have asked to be reimbursed. Yikes.
Let me know what you thought of the show in the comments below!
We're so excited for our December at Disney World Holiday Trip, and even more excited to check these items off of my Disney World Holiday Bucket List!
Enjoy Your Magical Adventure!!!
Subscribe Today to Receive Weekly Disney Travel Tips via Email!!
Love this Article?!?
Save for Later: