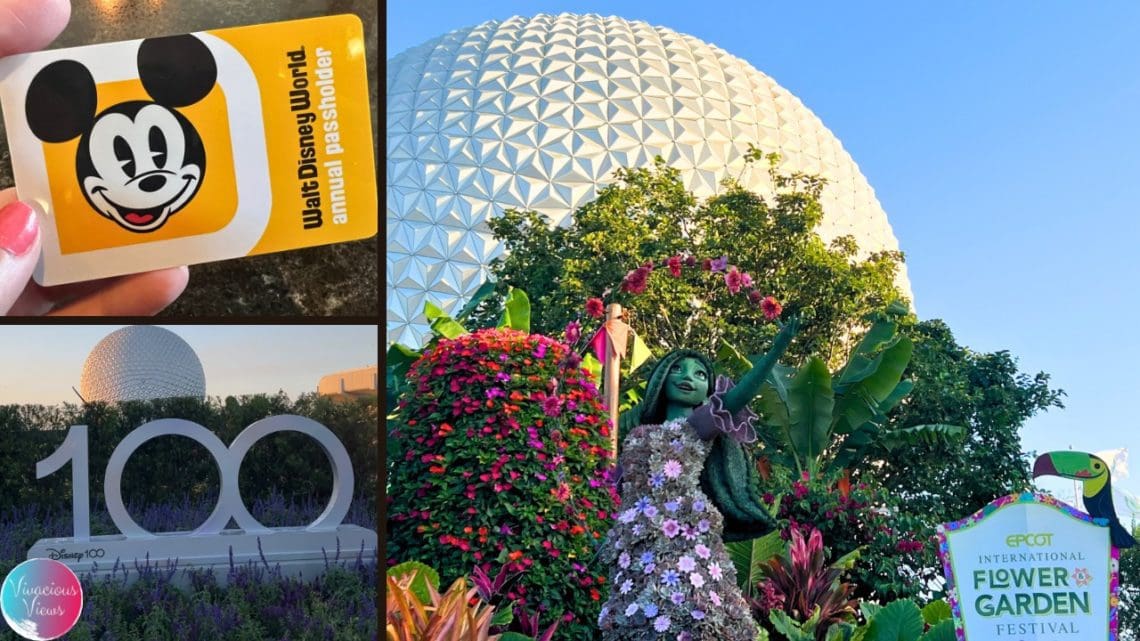 Disney's EPCOT Flower & Garden Festival + We Became Annual Passholders!
Today we're headed to Disney World for some birthday fun! We're celebrating my birthday and also have some very exciting news…were Disney World annual pass holders! We went to Disney Springs and purchased the Pirate Pass before heading to Epcot to enjoy the Flower and Garden festivities.
We tasted some delicious eats from the food booths, rode some rides, and marveled at the gorgeous topiaries.
After Epcot, we went to Disney's Boardwalk for some elixirs at Abracadabar then headed to Disney Springs where some Disney magic happened!!
Thanks for watching!!
🎨Disney's EPCOT Festival Of The Arts🎨 MY FIRST TIME! Food Booths, Artwork, Rides & More: https://youtu.be/9gpOPpmn-Tk
✨Disney World Parks, Resorts & More: https://www.youtube.com/playlist?list=PLcUEBFtJWpKxlf7l48qo7u-bjUdHoIvaV
🌴Moving To The Oldest City In America! South Carolina To St. Augustine Florida Adventure: https://youtu.be/fPqUhG_QDOM
🍺Wicked Weed Brewing Eats & Drinks: https://youtu.be/m18JiY3euxU
🔹Subscribe For Future Adventures & Giveaways: https://youtube.com/@vivaciousviews
💟 Would You Like To Help Support Our Channel?!?
☕: buymeacoffee.com/vivaciousviews
👉Cash App: https://cash.app/$VivaciousViews
Hot coffee or a warm meal for our travel adventures is always greatly appreciated!! We couldn't do what we do without you!! You are all a bunch of sweet peas!!☺️