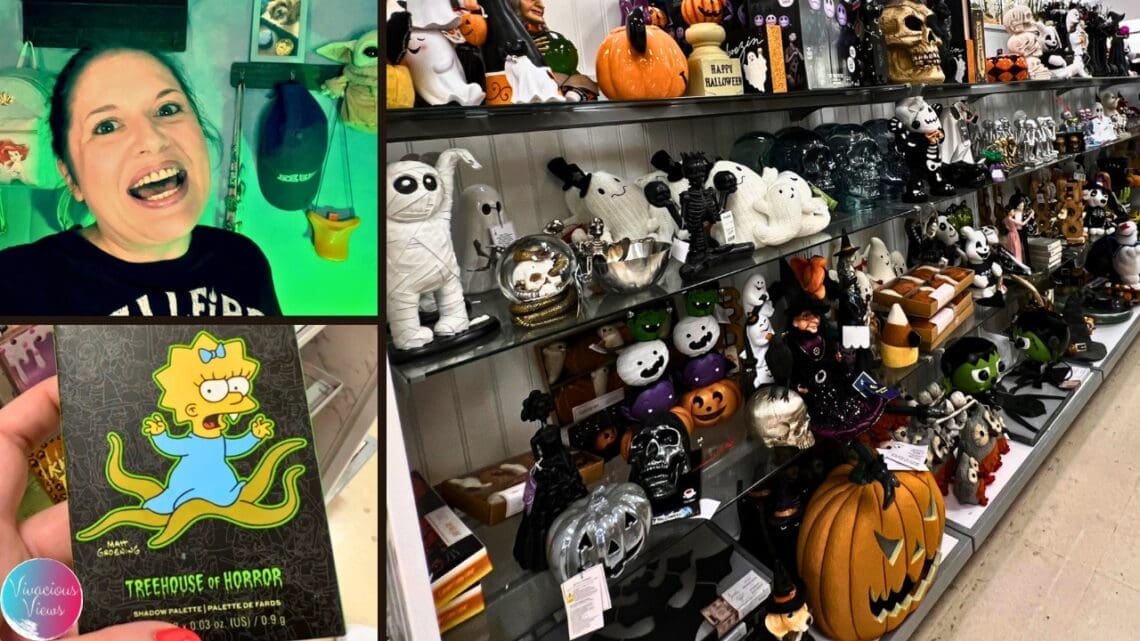 Halloween Finds & Disney 100 Merch
We're searching for Halloween merch and decor in our new town of St. Augustine. We head to Marshall's and Ross's to check out the Disney Halloween merchandise. We went by Dollar Tree and they had lots of cute fall and Halloween decor and crafts!
The Bath and Body Works at the St. Augustine Premium Outlets had all of the NEW Halloween & fall scents so we had to pick up a favorite of ours. Lastly, we went by our local Walmart and found lots of super cheap Disney 100 shirts that were all under $10!!
We had a blast starting off the Halloween festivities for 2023 bringing y'all along for the fun!
🎃Thanks for watching!!
💜 Our Halloween Disney Trip Playlist: https://www.youtube.com/playlist?list=PLcUEBFtJWpKzkSi_QXcbYOaJEzAhQFqYN
👻Halloween & Fall Finds Plus A Nightmare Before Christmas Giveaway: https://youtu.be/SVNwEdItwC0
🥢Disney's EPCOT Flower & Garden Festival Round 2 + World Showcase Shopping: https://youtu.be/H8GoqQbGqmI
🌴Exploring St. Augustine Florida Our New Home & America's Oldest City: https://www.youtube.com/playlist?list=PLcUEBFtJWpKy0h_i7zX7WwHnA7-984Zca
‼️NEW‼️ Vivacious Views Merch is Here: https://www.bonfire.com/store/vivacious-views-merch-shop
🔹Subscribe For Future Adventures & Giveaways: https://youtube.com/@vivaciousviews
💟 Would You Like To Help Support Our Channel?!?
☕: buymeacoffee.com/vivaciousviews
👉Cash App: https://cash.app/$VivaciousViews
Hot coffee or a warm meal for our travel adventures is always greatly appreciated!!
We couldn't do what we do without you!! You are all a bunch of sweet peas!!☺️