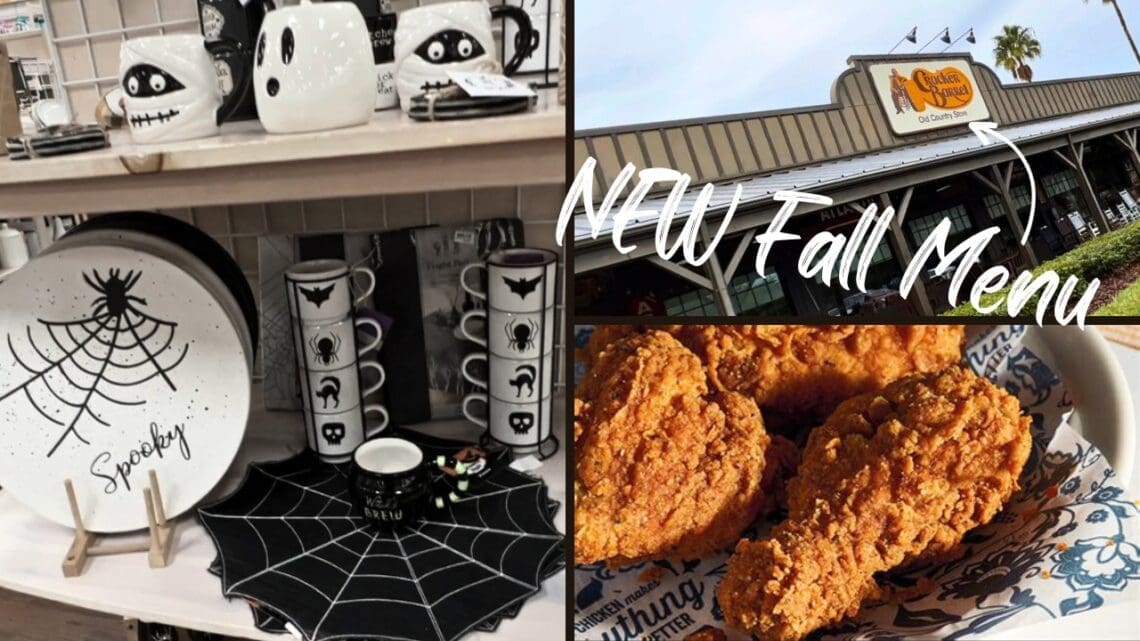 Cracker Barrel NEW Fall Menu | Old Country Store Halloween Finds
Today for lunch we are headed to the Cracker Barrel to see what is new on the Fall Menu for 2023! Since we moved to Florida I haven't had my fried chicken fix so today is the day!!
We also explore the Old Country Store for unique candy and fun Halloween finds. Afterward, we decided to stop by Hobby Lobby & Bealls for more spooky finds for our new apartment! We end the video with our shopping haul!
Thanks for watching!
🍂🎃Halloween & Fall Festivities: https://youtube.com/playlist?list=PLcUEBFtJWpKwi613JXmB_LAm-eeKlIPtz&si=oXcLw_VQPEN0rtA_
🎄Cracker Barrel Holiday Menu | Good Eats & Exploring The Old Country Store: https://youtu.be/1Uva7-r3ubM
🔹Subscribe For Future Adventures & Giveaways: https://youtube.com/channel/UCd8hddLF_rgox0s9OvT8_rw
💟 Would You Like To Help Support Our Channel?!?
☕: buymeacoffee.com/vivaciousviews
👉Cash App: https://cash.app/$VivaciousViews
Hot coffee or a warm meal for our travel adventures is always greatly appreciated!! We couldn't do what we do without you!! You are all a bunch of sweet peas!!☺️