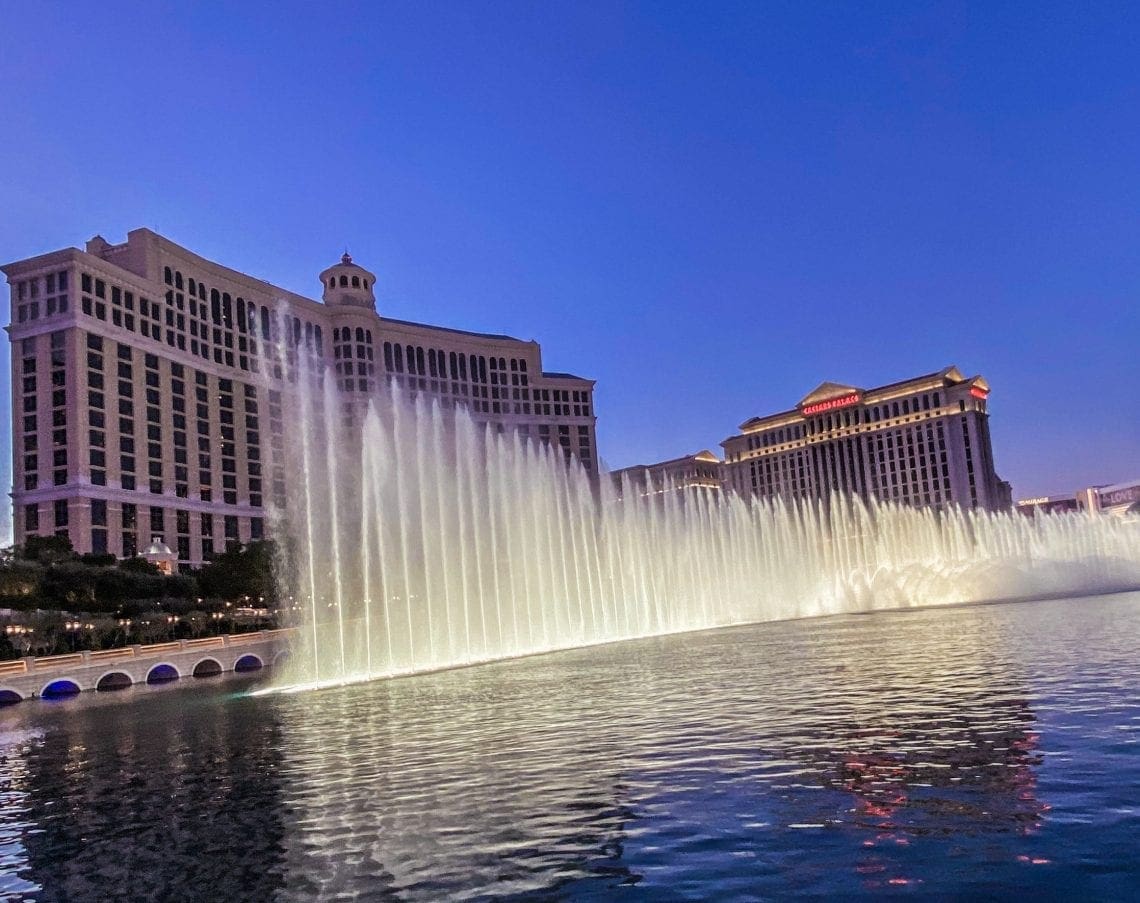 Step-by-Step Guide: Planning a Trip to Las Vegas
As much as we take trips to where I wanna go *cough Disney trips* the compromise with Steven is Las Vegas trips! When we started dating I knew he loved to gamble and have fun in Casinos and instead of that being an issue he taught me the trades of gambling and I taught him the fun of travel!
And here we are each year going to Vegas or a nearby casino (Harrahs Cherokee) and so I decided while planning our upcoming trip I needed to let you guys know how we plan our step-by-step guide to planning a trip to Las Vegas!!
Step-by-Step Guide to Planning a Trip to Las Vegas
Step 1: Select Your Dates
Before planning a trip to Las Vegas you will first want to decide what time of year you would like to travel.
My boyfriend's birthday falls near Super Bowl Sunday so that's been an eventful time of year to visit for us.
Weather plays a big part. The heat is dry, I'm from the southeast where it gets humid and muggy in the heat. Las Vegas has a dry heat that's completely different hotness to me.
Do some research online, look at the different events going on, and decide when you would like to go.
Step 2: Accommodations
Once you have your dates, or around the date, in mind, you can start looking online for great accommodations.
I'm a big fan of using Booking.com to book accommodations.
They have great options for groups or solo travelers, plus they have several options for booking with little down, or even no deposit at all, and you'll pay in full once you arrive….which I like. 
You can also download the rewards apps of the casinos to get some pretty sweet deals. Caesars rewards app is a favorite for us!
Related Post: Caesars Palace in Las Vegas Review
Once I've selected a few accommodation options I search for transportation.
Since we live on the east coast we usually fly to Las Vegas using Skyscanner or Spirit Airlines. I would love to road trip or take the train out to Vegas one day and see the sights along the way…but that's a 3+ day road trip and a lot more planning!
Once in Las Vegas, we walk a lot going from casino to casino and exploring the strip. We also use the Uber app and I hear the Las Vegas monorail is pretty convenient…although I've never used it. It is was closed due to COVID. Monorail Info
Step 4: Book Everything
After I've weighed the pros and cons of accommodation prices vs transportation costs I book everything.
I've tried the methods of booking on certain days and found the sooner the better, especially if you are flying or taking the train. There are always last-minute deals you can grab in a pinch for stress-free planning, but it's best to book as early as possible.
Step 5: Dining Budget
This is where you'll decide if you want to splurge on expensive restaurants or go with cheap eats or mix it up. Las Vegas is one of the best places to eat on a budget. Plan your dining budget or if you have the money to let free in Vegas…let free!!!
Step 6: Itinerary
My favorite part of Planning a Trip to Las Vegas: Looking up all the amazing events going on!! In Vegas, there are endless attractions, tours, shows, street entertainment, seasonal events and so much more always going on!
Vegas.com has a page full of events… select the days of your visit and pick and choose from the extraordinary choices.
Related Post: 5 Things You Must Do in Las Vegas
Step 7: Checklists
Now that you've booked everything, know your dining budget, and have an idea of your day-to-day shenanigans it's time to make a few checklists so nothing gets forgotten or left behind!


– What to Pack: I purchased the very inexpensive  Knock-Knock Packing List
book at a travel shop while on vacation a few years ago, and I use it for every trip I take. It's an absolute lifesaver! I'm a minimalist traveler so I normally cut this list down even further to the bare necessities. 
– Needs Before Trip: After you make your Packing List make a list of the things you need to purchase before you leave… toothpaste, deodorant, charging adapter, etc…
Also we have a things to do before you travel list that helps outs alot.
– Outfits: Layers…it's always a good idea to go with layers when traveling.
Check the weather a few days before leaving to add or remove any necessary items. 
I use Pinterest for my travel wardrobe inspiration! Check out our  travel outfit inspiration!
I hope this Step-by-Step Guide to Planning a Trip to Las Vegas was everything you need to help plan your next trip!
Let me know in the comments below how your planning is going!
If you have any questions please feel free to ask!!
Looking for must-have travel essentials?!? Amazon Essentials
Enjoy your Journey to Viva Las Vegas!
Subscribe Now to Get your FREE Pre-Travel Checklist!!