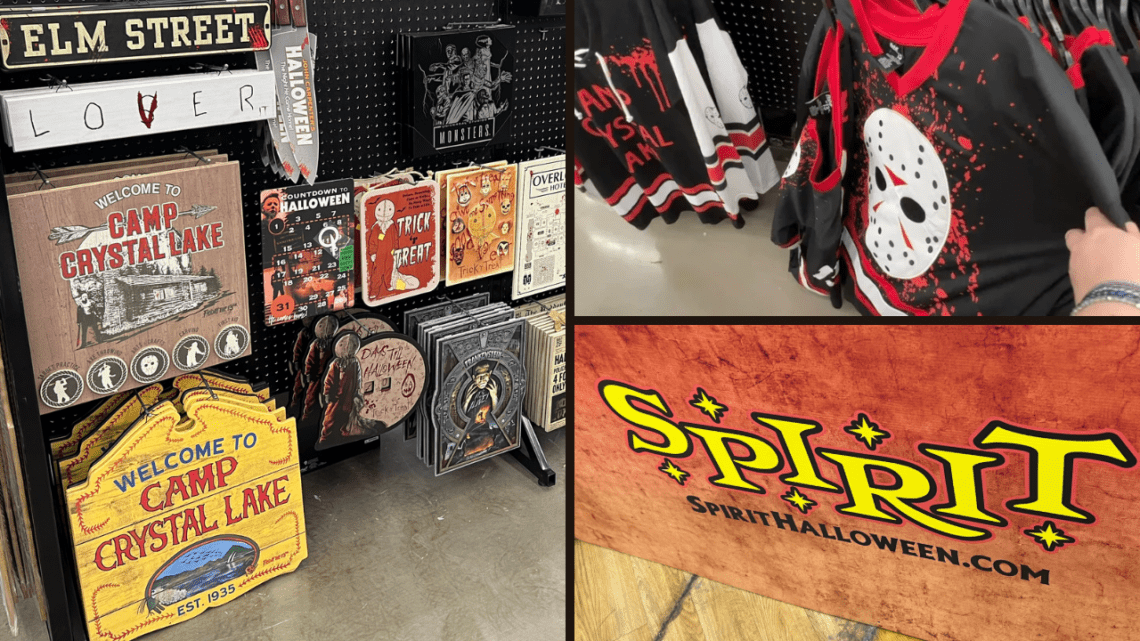 Thrilling Friday the 13th Finds at Spirit Halloween
It's Friday the 13th and the 30th anniversary of Nightmare Before Christmas!!
So we're headed up A1A along the Florida coastline to our closest Spirit Halloween in Point Vedra Beach!! We found all sorts of amazing Halloween costumes, accessories, and horror movie merchandise.
Plus the animatronics this year were super creepy!! We also made a stop by Five Below for Halloween & Nightmare Before Christmas finds!!
Let's get spooky…
🎃Halloween Finds & Disney 100 Merch: https://youtu.be/mpzgvPldTWc
🍁Cracker Barrel NEW Fall Menu | Old Country Store & Hobby Lobby Halloween Finds: https://youtu.be/RF_plkDuVUs
🌙Halloween & Fall Festivities: https://www.youtube.com/playlist?list=PLcUEBFtJWpKwi613JXmB_LAm-eeKlIPtz
👻St. Augustine Ghost Tour: https://gyg.me/HiErJW2m
🔸Subscribe For Future Adventures & Giveaways: https://youtube.com/@vivaciousviews
💟 Would You Like To Help Support Our Channel?!?
☕: buymeacoffee.com/vivaciousviews
👉Cash App: https://cash.app/$VivaciousViews
Hot coffee or a warm meal for our travel adventures is always greatly appreciated!! We couldn't do what we do without you!! You are all a bunch of sweet peas!!☺️