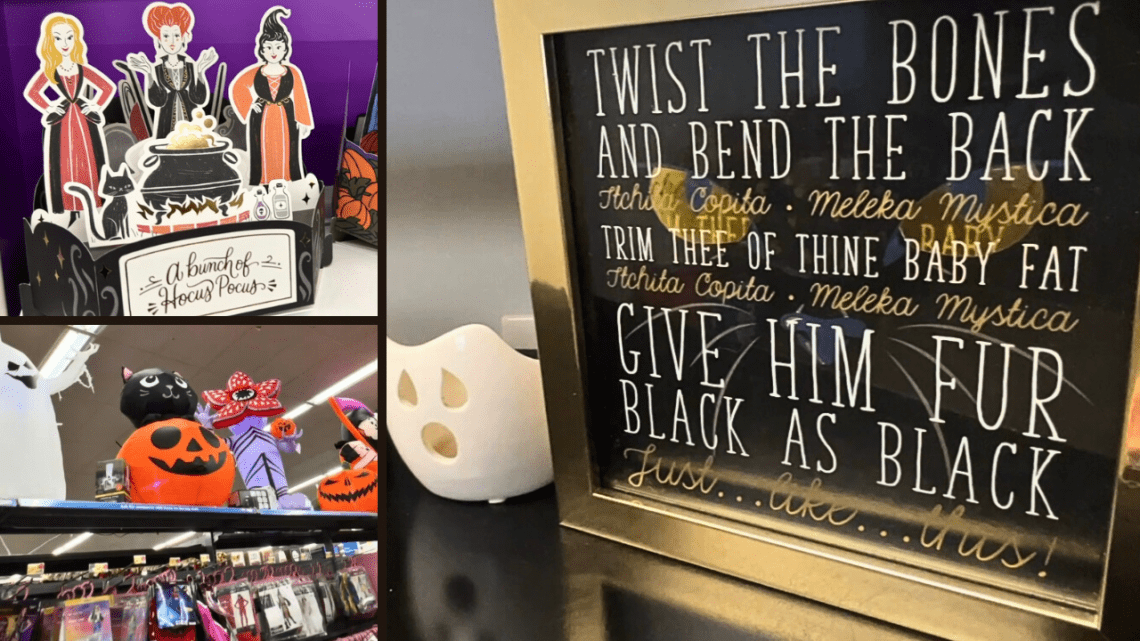 Halloween Shopping At Our Local Walmart St. Augustine Florida
It's spooky season y'all and time to grab a pumpkin cold brew and explore all the Halloween merchandise and decor in our local Walmart like a basic girly who loves Halloween!!
We found lots of Halloween costumes, accessories, decor, and more!! Plus Nightmare Before Christmas and Hocus Pocus merch celebrating their 30th anniversary!!
We show y'all our Halloween shopping haul & the DIY Halloween dessert section was spooktacular this year so we had to make spooky cupcakes!
Thanks for watching and be sure to subscribe for more Halloween and fall fun!!
🎃Halloween & Fall Festivities:

✨Halloween Finds | Disney 100 Merch: https://youtu.be/mpzgvPldTWc
🛍️Shop Our Amazon Storefront: https://www.amazon.com/shop/vivacious_views?ref=inf_pub_vivacious_views
🔸Subscribe For Future Adventures & Giveaways: https://youtube.com/@vivaciousviews
💟 Would You Like To Help Support Our Channel?!?
☕: buymeacoffee.com/vivaciousviews
👉Cash App: https://cash.app/$VivaciousViews
Hot coffee or a warm meal for our travel adventures is always greatly appreciated!! We couldn't do what we do without you!! You are all a bunch of sweet peas!!☺️