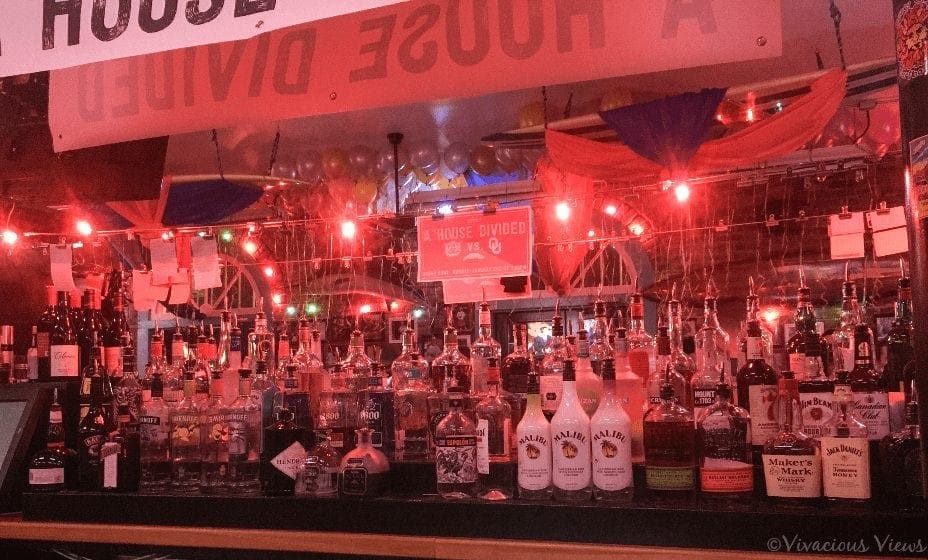 Bar Hopping in New Orleans
Recently a friend and I headed down to Louisiana to celebrate New Year's Eve….and boy did we have a blast Bar Hopping in New Orleans!! The music, food, and all over feel of the city is like something out of a different time.
There were so many things to do that I had to make a 5 Things You Must Do in New Orleans list…and then within that had so many bars that we frequented that I decided to make this Bar Hopping in New Orleans list.
Not every Bar made it onto this list but I did try to highlight the ones that we had the most fun and unique experiences at. 
This post contains affiliate links, which means I receive a small commission if you make a purchase using these links. It is no additional cost to you and I cross my heart I only recommend products & deals that will help you get the most out of your travel experience.
Bar Hopping in New Orleans
This one was a unique dining experience.
We sat at the bar, which was lined with unique bobbleheads and this awesome Yoda you see here, and ate…and drank. 😉
We each ordered The Rik Slave which included a shot of Old Forrester Bourbon + a Miller High Life for the low price of $8.00.
I'm not big on Miller High life…but when in Rome.
The food was delicious and the bartender even gave us an umbrella since it was pouring outside. I would definitely recommend this laid-back comedic style establishment.
This one we sort of ran into to get out of the rain, and I'm so glad we did!
It just so happened that the playoff game between my Clemson Tigers (who went on to win the National Championship!! Whoop, Whoop!!) and Ohio State was on many of the giant flat screen TVs that lined the walls of The District Lounge.
Nothing quite like seeing your team win from a bar in New Orleans!!!
We were told by our cab driver earlier in the night that this place stayed packed and we wouldn't be able to get in on New Years Eve night…he just didn't know me and my buddy too well.
Although the bar was packed we made our way inside and ended up sitting at the bar in this beachy, surfs-up style setting. 
Even though the bartender was slammed he was still super friendly and sociable…
letting us know that the Dick Clark's New Years Rockin' Eve with Ryan Seacrest countdown for Central Time was being held in New Orleans….and we were just lucky enough to be there!!! 
We stumbled into this 200-year-old establishment not knowing the incredible history behind this bar.
Absinthe has been served in this New Orleans monument dating back to 1874…along with the elegant marble and brass fountains that can be found within its full circle bar.
We chose the Grand Absinthe from the menu and although I myself am not too fond of the taste of licorice…my friend absolutely loved it.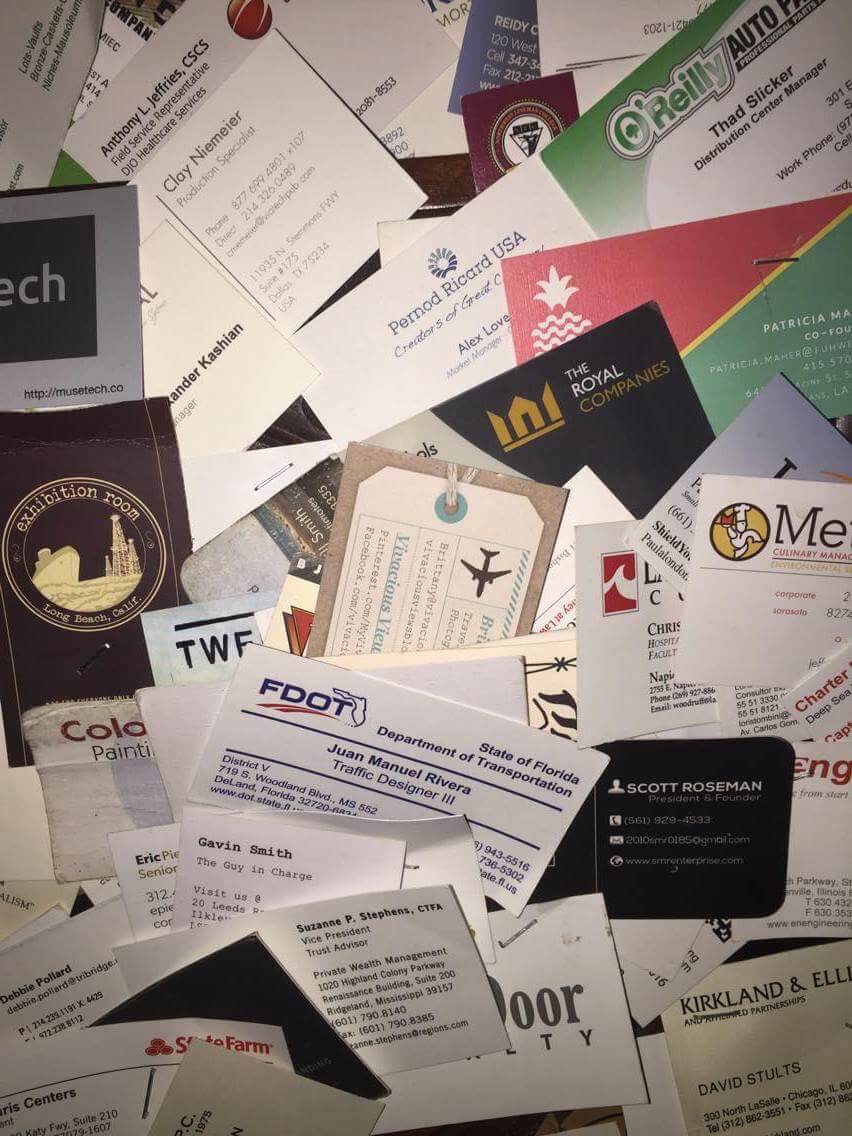 The walls were lined with thousands upon thousands of business cards and I can say proudly that I left mine in the mix!!!
Definitely a must see!!
"EVERYONE YOU HAVE KNOWN OR EVER WILL KNOW, EVENTUALLY ENDS UP AT THE OLD ABSINTHE HOUSE" – Old Absinthe House Motto
 

Jazz Cafe-

@jazzcafenola
The music stylings of Jeff Chaz(@JeffChazBlues), aka The Bourbon Street Blues Man, lured us into this bar as we passed by on the street. 
We enjoyed several decently priced beers while listening to the blues…very New Orleans…and I was able to go Live on Facebook and record his amazing guitar solo.
Claire's Pour House
I really felt I should mention this one because, had we not been trying to get out of the rain, we would have walked right passed it!
The bartenders were amazing and our beers were ice-cold. A very laid back establishment with great music and a pool table in the back!
Bourbon House- @DBbourbonhouse
By the time we came across Bourbon House on New Year's Eve, it had already closed for the night, but we made a point to go back the second night…..and I am so grateful we did.
The Charbroiled Oysters we had were by far the best oysters I have ever had!!!
My buddy (who loves his bourbon) treated me to the legendary Frozen Bourbon Milk Punch. A yummy milkshake of sorts that includes milk, ice cream, and Old Forester Bourbon garnished with nutmeg.
Absolutely delicious!!!
Bourbon Bandstand
A live band, huge dance floor, and an extensive liquor selection…what more could you want from a New Orleans bar??…Oh yea, an upstairs balcony to throw beads!!!!
Everyone on the outside balcony was super friendly…..and we had a great time throwing Mardi Gras beads to the patrons walking below!!!
While I couldn't find out much information about this bar during my research, I still think this it is a do not miss while Bar Hopping in New Orleans!!
Talk about New Orleans Most Powerful Drink®!!!
The Hand Grenade® was dangerously delicious and definitely the most powerful drink I had on the entire trip.
I'd like to tell you what's in this amazingly powerful slushy mixture, but it is a bar secret that not even a thorough google search is 100% sure of….5 liquors?….maybe 6?…I'm not sure…
but I do know that The Hand Grenade® = a very fun night Bar Hopping in New Orleans!
Also known as the "Best Karaoke Bar in the World" the Cats Meow was energetic, packed, and full of drunk patrons wanting to get their Karaoke on.
I'd like to say I was brave enough, or even drunk enough, to do it but I didn't. There is always next time!!! 😆 
Have a bar that you would like added to this list?? 
Leave it in the comments below and I'll try it out on my next New Orleans adventure!!!