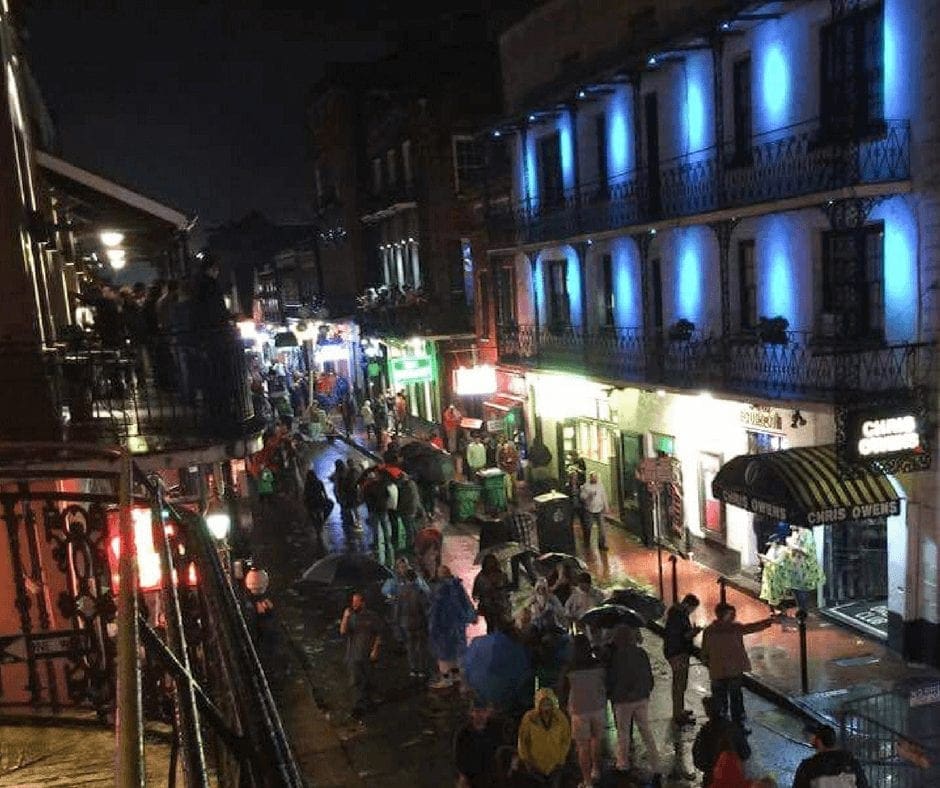 5 Things You Must Do in New Orleans
There are endless, amazing things that You Must Do in New Orleans!! Including restaurants, unique shops, bars galore, and let's not forget the amazing music…
5 Things You Must Do in New Orleans
#5. The Mausoleums
The above-ground tombstones in New Orleans have become something of a legend.
Dating back to 1789, the oldest cemetery in New Orleans is Saint Louis #1…which also houses the tomb of Marie Laveau the "Voodoo Queen of New Orleans".
Most of the cemeteries charge an entry fee and require a tour guide to walk through, due to the vandalism that has occurred in the past.
If you don't feel like paying there are a few cemeteries left that you can walk through unattended…including the Saint Louis #2, located just a few blocks from the Saint Louis #1.
We walked through the Saint Louis #2 on our trip and the monuments(pictured above) and architectural design were positively stunning.
#4. The Voodoo Shops
We stumbled into several unique shops with Voodoo dolls, candles, books, masquerade masks and more.
This is definitely one I wished we would have had more time for.
On my next trip, I will be checking out Marie Laveau House of Voodoo and the real Voodoo magic shop of New Orleans Esoterica. 
#3. Alcohol, Music and Bar Hopping OH MY!!
New Orleans is not short on a great bar hopping experience.
Whether you're celebrating Mardi Gras, ringing in the New Years (like we did), or just there for a short visit, it is guaranteed you will find a drinking experience to fit your distinct palette.

Of the dozens of bars we wandered into during our New Years in New Orleans trip I had three favorites that stood out above all the beer, whiskey, bourbon, tequila shots, and Hand Grenades(New Orleans Most Powerful Drink®) that were had:
The Bourbon Bandstand, Jazz Cafe, and Tropical Isle.
#2. Bourbon Street
Our first encounter with Bourbon Street was on New Year's Eve and let me just say wow! This street is 13 blocks filled with electric energy from one end to the other.
Located in the French Quarter and lined with eateries, shops, bars and epic bead throwing this street is a definite Must Do in New Orleans.
#1. The Food
The trip in its entirety was absolutely delicious.
New Orleans streets smell of the enticing offerings that are southern, Cajun, and mouth-watering.
From the Cajun dog at Butcher to the oysters and gator bites at LeBayou Restaurant and Oyster Bar, to the even more scrumptious Cajun charbroiled oysters at Bourbon House… I could be in New Orleans a month and still not get my fill of the traditional New Orleans style food.
What is your favorite Thing You Must Do in New Orleans?! 
Leave a comment below!!
Enjoy Your Journey!!!