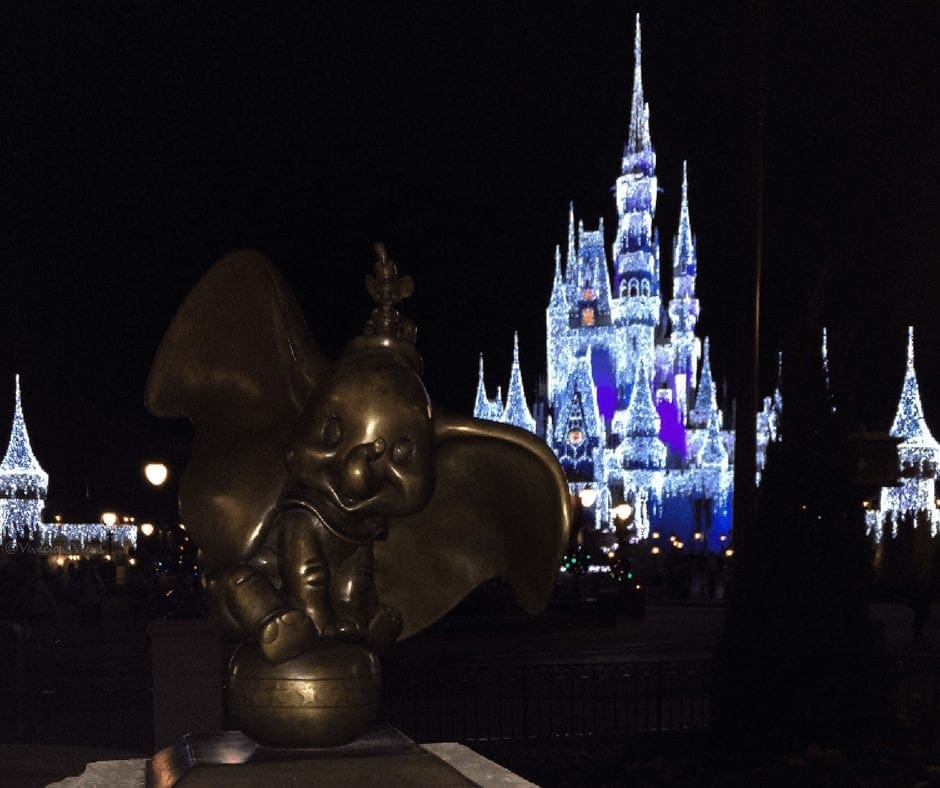 Disney World in December Planning Update
We're in the final 30 days(26 left…to be exact!) of our countdown to Disney World in December.
Our trip is paid in full and our Magic Band Package, that unlocks all the magical memories to be had on our Disney in December Trip, is currently on its way to my mailbox!!
Just in case you didn't get a  chance to check out our 60 Days to Disney World in December Planning Post, I'll do a quick recap:
We're staying at Disney's Pop Century Resort for 5 nights/ 6 Days.
We have purchased the 2-day Park Hopper Option and tickets to the Mickey's Very Merry Christmas Party, which we will be attending on our Arrival Day!! We plan to use our remaining 3 Free Days to explore the Holiday Events going on around the WDW Resort.
We've chosen to add the Deluxe Disney Dining Plan as opposed to the Quick Service Dining Plan we purchased last April because, truthfully, we wanted to go all out for Christmas!!!
We also added the Disney Memory Maker Package option as well. Great for pictures of the whole group!
Due to some recent knowledge sent my way about the newly added Holiday Events going on at Disney Springs and Hollywood Studios our plans have changed a bit since my most recent Disney World in December Planning Update Post…and for the better!!!

Where we are in the Disney World in December Planning Process:
Disney Springs added a whole heap of Holiday Events this year so we decided to spend a whole day shopping, eating, exploring, and caroling our way around the new and improved Disney Springs.
This decision altered our Dining Reservations as well… but only a little.
Updated Dining Reservations:
We chose to trade our Breakfast Buffet at 1900 Park Fare at the Grand Floridian Resort for a Dinner Reservation at Rainforest Cafe at Disney Springs.
Now both of our free days have awesome Dinner Reservations….one at Rainforest Cafe and the other at the California Grill located at the Contemporary Resort during the Wishes Nighttime Spectacular at Magic Kingdom…..should be amazing!!
Updated FastPass Selections:
Meet&Greet with Mickey- Arrive between 4:10-5:10 pm
Jungle Cruise(becomes the "Jingle" Cruise during the Holiday Season)- Arrive between 5:15-6:15 pm
I had to remove Pirates of the Caribbean due to my FastPasses running into the MVMCP.
Tuesday: Park Hopper Day: Magic Kingdom/ Hollywood Studios/ Epcot
For the most part, this day stayed the same as at our 60 Days to Disney World in December Planning Update, with the exception of switching our times around and adding Voyage of the Little Mermaid.
Indiana Jones Stunt Spectacular- Arrive between 2:45-3:05pm. Starts at 3:15pm.
Voyage of the Little Mermaid- Arrive between 4:05-4:20. Starts at 4:25 pm.
Fantasmic- Arrive between 6:25-6:45 pm. Starts at 7 pm.
Wednesday: Park Hopper Day: Animal Kingdom, Epcot and Magic Kingdom
Festival of the Lion King- Arrive between 9:30am-9:45 am. Starts at 10 am.
Dinosaur- Arrive between 11:10am-12:10pm


What's Left to Plan?!

Choosing our Quick Service Dining Options. I have a few in mind such as breakfast at Gaston's Tavern in the Magic Kingdom and a Turkey Leg is always a must on my list at WDW. I will be on the lookout for one of those for sure!
I'm currently checking off the steps of my 10 Things to do Before You Travel Checklist right now!!
Since we have opted to drive to Disney on this trip we decided to buy a Yeti cooler for any yummy leftovers, cupcakes, cake pops, etc…that would need to be refrigerated for the trip back home. On our last trip to Disney World, we flew and missed out on a chance to bring home all kinds of goodies that we had left over from our Quick Service Dining Option.
Car Checklist/Road Trip List- I'm working on these now so they're a work in progress.
I've decided to board my dog Nemo for the week we're gone and I'm taking him to have his shots updated this week.
Putting Outfits Together and Packing.