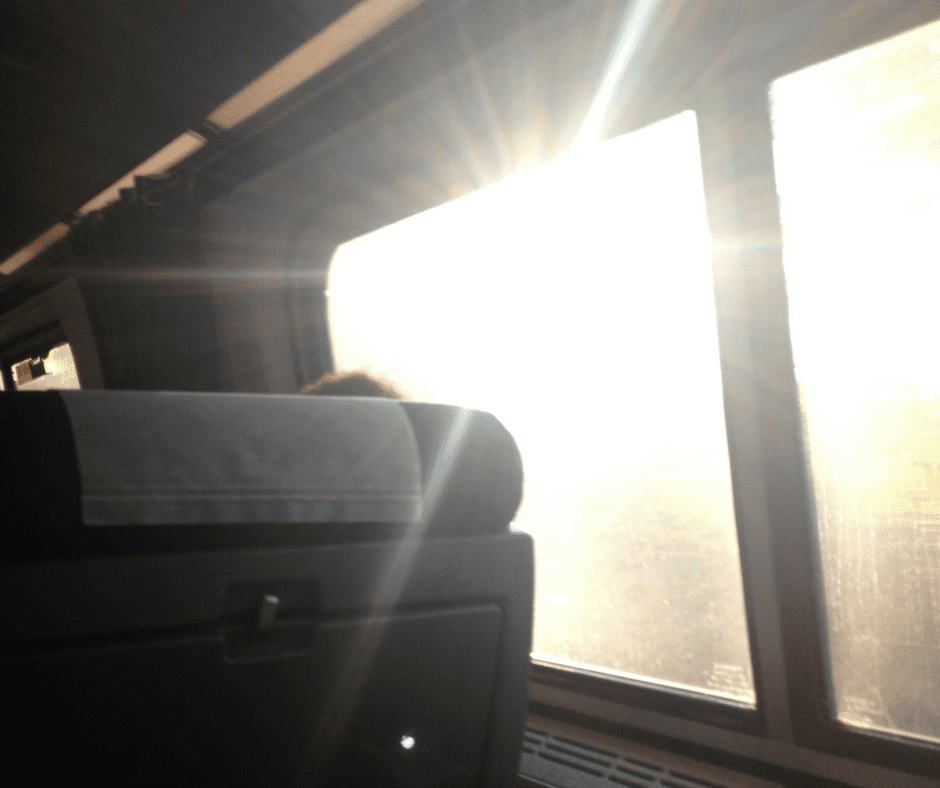 Current Status: On the Train to New York City
I write to you from my Coach seat aboard the Crescent 20 Amtrak Train from somewhere between Baltimore and Philadelphia.
My October Trip to NYChas officially begun!
I'm 2 hours from my final destination of the Big Apple and although the train ride has been tranquil and loaded with gorgeous views…
I couldn't be more ready to breathe in the intoxicating air of New York City…

I'm craving the sound of car horns, and the scintillating smells of endless options awaiting me at every corner.
But what should I do first?!
A New York slice of pizza? 
No, that's too obvious…
Head to Times Square? 
No, too touristy for Day 1…
Hail a taxi cab?…
No. I wanna experience the walk, the feel, the life of the city… 
If you read my Autumn in New York Bucket List then you already know I'm planning on heading from my hotel down to Washington Square Park, and then continuing on my journey to the Brooklyn Bridge by sunset for a perfect photo-op of the skyline.
I've driven across the Brooklyn Bridge and I've taken the Staten Island Ferry, which gives amazing views of the bridge and the skyline, but this will be the first time I will be walking the bridge.
Needless to say, I'm very excited and my camera is definitely gonna get a good workout on this trip!!
I just bought a new camera, well new to me, that I got a good deal from a local pawn shop in my hometown.
And I can tell by the feel of the buttons, and the zoom of the lens that this camera wants to see the world just as much as I do!! 
And so it shall, starting with NYC!
October Trip to NYC to read the Full Review of My October Trip to New York City!
**Update: The "new camera" I had purchased for this trip took great pics, but honestly my iPhone
takes better ones. So I ended up selling the camera and mostly use my phone for travel pics. I'm currently saving up to get a good camera to start filming vids with!
For Future Adventures: 
Weekly Newsletter: http://eepurl.com/ceJAm9
You can also follow Vivacious Views on:
http://Facebook.com/VivaciousViews
http://Instagram.com/vivaciousviews
https://vm.tiktok.com/ZMRJjJ15K/
http://Twitter.com/vivacious_views
http://Pinterest.com/MyVivaciousView