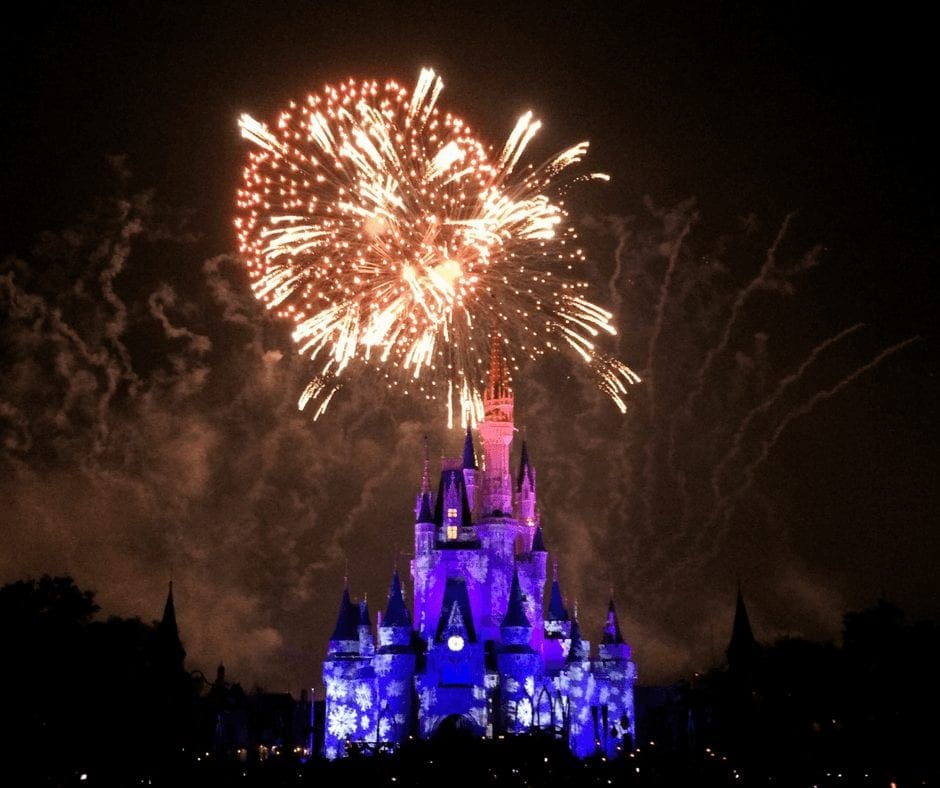 100 Days Until Disney World: Planning Update!
We are at the 100 Days Until Disney World mark and I couldn't be more excited to be planning our December at Disney World Trip!!
It has been 126 days since I was last at Disney World and I am so ready for my next Disney fix!!
This will be our first visit during the Christmas season…and also our first visit to the Mickey's Very Merry Christmas Party!! Yay!!!
100 Days Until Disney World: What we currently have planned…
~We put our $200 deposit down on July 20th giving us almost 6 months to plan…
unlike our April trip where we booked everything last-minute and had 2 months to plan everything.
~We recently received our first booklet from WDW to help plan our trip. I love getting Disney Magic in the mail, don't you?!
~Were staying 5 nights 6 days at the Pop Century Resort.
~We added the (2) Day Park Hopper Tickets and the Disney Dining Plan.
I've already looked up Park Hours vs Extra Magic Hours and decided which days to go to which park.
~We also opted to buy the Memory Maker PhotoPass Package before our trip instead of after, like we did last April.
It's $149.99 to purchase before your trip, instead of $169.99, a savings of $20. ***This price was as of 2016. The price of the Memory Maker Package has increased.
~On our 180-day mark I was able to get a couple of the Dining Reservations I wanted, but I had to check the My Disney Experience app daily for almost a month until I was able to get Be Our Guest.
It is a tough one to acquire but with a little Disney dedication, I finally got them!!
Our Dining Reservations:
~Be Our Guest Dinner Reservations the first night of our arrival.
It is also during the Mickey's Very Merry Christmas Party so that will be quite a Magical night!
~Be Our Guest for Lunch the first day we park hop.
Yes, I booked 2 reservations at Be Our Guest…once you've been there you will see why. It is an amazing, and very magical, dining experience.
~Crystal Palace for Lunch, located in the Magic Kingdom, the second day we park hop. I'm very excited about this Character Dining Experience!! We will get to meet Winnie the Pooh and friends so many pictures will be taken!
~On one of our free days we will be touring the resorts for the infamous Christmas decor.
On this day we will have breakfast at 1900 Park Fare, located in the Grand Floridian Resort&Spa, which is also a Character Dining Experience where you get a meet and greet with Mary Poppins and Alice& the Mad Hatter from Alice in Wonderland!
~The same day we will have dinner at the California Grill, located at Disney's Contemporary Resort, during the Wishes Fireworks Spectacular!!
The view from the restaurant is amazing, pictured here, so I can only imagine how magical viewing the fireworks will be!
Those are just the Table Service Reservations we've made. I'm currently working on the Quick-Service Meals and Snacks were going to try out. For more information on the Disney Dining Plan Options!
The Next Step…
~Customizing our Magic Bands. I'm still deciding if I want to upgrade to a Christmas Themed band or just get a solid color. "Life's full of tough choices innit?"-Ursula
~At our 60-day mark we will select our FastPass+ Options and begin Online Check-In. I will also be publishing a post on the 60-Day mark to update you guys on how the planning process is going!!
Have recommendations to make our December at Disney World Trip even more magical?! Please leave them in the comments below…
I would love to hear what you guys think!!